State-run telecom firms Bharat Sanchar Nigam and Mahanagar Telephone Nigam said on Thursday that they have not sought exemption from payment for 3G spectrum auction fees.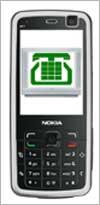 "We have not sought any exemption from the Department of Telecom to pay for 3G licence spectrum fee. We have sufficient reserves. We don't need to seek such an exemption. The payment is amortised over 20 years," BSNL chairman Kuldip Goyal told reporters in New Delhi.
MTNL's CMD Kuldeep Singh said, "I think we can generate enough demand over the period to pay for the amount." MTNL has a cash balance of Rs 5,000 crore (RS 50 billion).
Both MTNL and BSNL face a payment of about Rs 16,500 crore (Rs 165 billion) for 3G spectrum auction licence fee. Of the total Rs 6,500 crore (Rs 65 billion) belong to MTNL and the rest to BSNL.