Market regulator Sebi has barred 197 foreign funds, including those managed by global financial conglomerates like HSBC, Deutsche Bank and Standard Chartered, and 342 sub-accounts from further trading in stock market.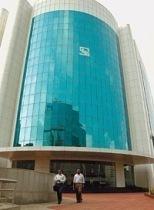 These entities have been barred from fresh trading with immediate effect for non-disclosure of holding structure to the regulator, Sebi said in a circular.
"With effect from October 1, 2010, FIIs (foreign institutional investors) and sub-accounts that have not complied with the above mentioned requirements will not be permitted to take fresh positions in cash and derivatives market while they can retain their current positions or sell off/ unwind," Sebi said.
Stock market barometer Sensex, however, did not respond to Sebi's move and rallied 376 points, or 1.87 per cent, to close at 20,445.04 points. Earlier in April, Sebi had sought detailed information from FIIs on their holding structures and account holders, a move apparently aimed at curbing routing of Indian money back into the country through overseas entities in order to avoid paying taxes.
Sebi had asked the FIIs to disclose by September 30, whether it is a protected cell company, segregated portfolio company or multi-class share vehicle satisfying broad-based criteria set by the market watchdog.
Funds of Citicorp Trustee Company, Standard Chartered, ABN Amro Bank and Bank of New York are among the entities that have been banned from taking fresh positions in the market.
Also sub-accounts of Aberdeen Asset and Abhudhabi Investment Authority were among the 342 non-compliant sub-accounts.