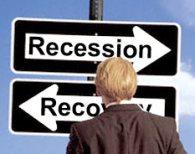 The global financial system needs more regulatory reforms to reduce the possibility of another meltdown, according to experts at International Monetary Fund.
Even though the current reforms are moving in the right direction, many "urgent and challenging" policy choices lie ahead, IMF's latest staff position note 'Shaping the New Financial System' has said.
The ravaging financial turmoil, that turned worse after the fall of Wall Street giant Lehman Brothers in September 2008, had its origins in US mortgage crisis in 2007.
"Real progress (in reforms) is thus needed in several key areas where much has been said, but less accomplished.
Prompt progress by the international community is essential to reduce likelihood and impact of another crisis and to alleviate regulatory uncertainty," the paper noted.
Ensuring a level playing field in regulations, carrying out effective supervision and establishing a comprehensive macro-prudential framework, are among the suggestions made by the experts.
The paper pointed out that policies need to address not only the risks posed by individual banks but also those posed by non-banks and the system as a whole. "... private sector ownership of the financial reforms will be key to the successful implementation of the new rules," it said.
The financial turmoil, worst since the 1930s Great Depression, was mainly blamed on weak regulatory architecture and failure of supervisors to rein in excessive risk taking ways of the private sector.