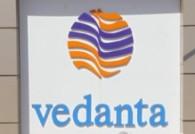 The Oil Ministry appears to have let go an opportunity to get Vedanta Resources agree to pay royalty on output from Cairn's Rajasthan oilfields, by its action that resulted in deferment of the London-listed group's open offer.
Billionaire Anil Agrawal-run Vedanta is buying Edinburgh- based Cairn Energy Plc's 40-51 per cent stake in Cairn India for up to $8.48 billion and is making an open offer to buy an additional 20 per cent from minority shareholders.
The ministry felt controlling stake of a firm running strategic assets like Rajasthan oilfields cannot pass without government nod and wrote to market regulator SEBI that the transaction did not have its approval yet.
"This intervention probably was the primary reason why SEBI has not yet given its approval for the open offer that was to open on October 11," a senior analyst said.
"Had the ministry allowed the open offer to go through, Vedanta would have spent Rs 13,472 crore (Rs 134.72 billion) in acquiring 37.94 crore (379.4 million) shares.
Having spent that much amount they would have agreed to any condition to get government nod," he said. The ministry could have exploited such a scenario to get Cairn India to agree to bear its share of royalty and cess on crude oil produced from the Rajasthan fields, which is at the centre of the Vedanta deal.
Though Cairn India is 70 per cent owner of up to 12 million tonnes of crude oil that will be produced from Rajasthan block, it is contractually not obliged to pay any royalty and also claims exemption from Rs 2,500 per tonne cess.
State-owned Oil and Natural Gas Corp (ONGC), which has the remaining 30 per cent, pays the levies on its and on behalf of Cairn.
"Vedanta is sitting in a very comfortable position today. It has not spent even a single penny and will get with $100 million from Cairn Energy as break fee if the deal doesn't go through," the analyst said. Because of the royalty and cess liability, the Rajasthan fields are a losing proportion to ONGC.
Vedanta could have been pressurised into agreeing to pay for its share in exchange for government nod, he said. Besides, Vedanta's vulnerable position in case of it completing the open offer could have been used to get ONGC more say in operations.
Sources said the sale was conditional upon shareholders of Cairn Energy Plc and Vedanta Resources passing a resolution to approve the transaction on or before October 30 and Vedanta Group completing an Indian open offer to minority shareholders of Cairn India.
It is conditional upon required government consent. The Sale Agreement will lapse if these conditions are not satisfied or waived on or before April 15, 2011.