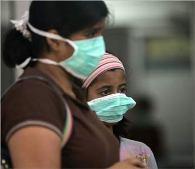 Bharat Biotech, a city-based biotechnology firm, on Monday announced the launch of India's first indigenously developed cell culture H1N1 Swine Flu Vaccine under the brand name HNVAC.


HNVAC, is manufactured using cell culture technology, a complex process by which cells are grown under controlled conditions, the company said.
The vaccine is tested extensively in one of the largest Phase I, II and III clinical trials for flu vaccines in India and has proved that it is safe and well tolerated, it said.
Bharat Biotech's chairman and managing director, Dr Krishna Ella said the company is proud to have developed and offered this vaccine with the best USFDA recommended cell culture technology for Indian consumers.
"While there's certainly widespread and growing concern around H1N1, there are number of people, who did not get a flu shot last year. Our goal right now is to make the flu vaccine easily accessible and at affordable cost to high risk groups," he said.
He said the company has been exploring ways in which Bharat Biotech can assist consumers and government agencies throughout this and subsequent flu season to get HNVAC flu shot.