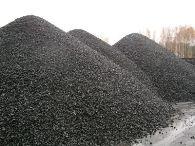 The initial public offer by Coal India has generated a total demand for shares worth Rs 2,34,716 crore (Rs 2.34 trillion), the most in the history of India's primary market.

State-run Coal India has surpassed the record of Reliance Power IPO that had attracted bids valued over Rs 2.05 trillion.


R-Power, in January 2008, had beaten the record of Mundra Port and SEZ's IPO that hit the market in 2007 and had received bids worth about Rs 2,00,000 crore (Rs 2 trillion), a 115 times over-subscription.


The IPO of state-run Power Grid Corporation too generated demand worth about the same level (nearly Rs 2 trillion).


Interestingly, Coal India has also surpassed the record of Anil Ambani Group's R-Power' Rs 11,700 crore (Rs 117 billion) IPO to become India's largest public issue so far.


The government is looking at garnering up to Rs 15,400 crore (Rs 154 billion) by disinvesting 10 per cent stake in the world's largest coal producer. "Every record is meant to be broken by some one. CIL issue is a blockbuster," said V Jaya Sankar Executive Director and Head of Equity Capital Markets Kotak Investment Banking -- one of the book running lead managers to the issue.


Other merchant banks to the issue are Citigroup Global Markets India, Deutsche Equities India, DSP Merrill Lynch, Enam Securities and Morgan Stanley India. Adfactors PR is the communication manager to the mega issue.


As per the latest data (till 5:00 pm) available with the National Stock Exchange, CIL offer got bids over 958 crore (9.58 billion) shares, as against 63.1 crore (631 million) equities on offer.


At the upper end of the IPO price band, this demand is valued worth Rs 2,34,716.37 crore. From FII segment only, CIL issue has attracted bids worth a whopping Rs 1.20 lakh crore, more than the record Rs 1.08 lakh crore (about $24 billion) they have invested in the Indian stocks so far this year.


Although about 90 per cent of the funds are estimated to flow back after the IPO is over, the inflows have been impacting forex as well as the stock markets.


Planning Commission Deputy Chairman Montek Singh Ahluwalia, however, today exuded confidence that there will be "no pressure on liquidity due to this mega IPO".


Bidding for the mega IPO closed on Wednesday for qualified institutional buyers, which includes the foreign institutional investors, mutual funds and insurance firms. And for the portion reserved for them, the issue was oversubscribed a staggering 24.70 times.


The IPO, priced in a band of Rs 225-245 per share, closes today for retail and non-institutional buyers. Overall, the issue has been oversubscribed 15.17 times (till 5:00 pm) as per the data available with the NSE.