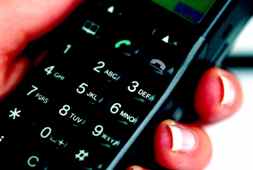 The telecom ministry said on Wednesday it has responded to queries raised by government auditor CAG with regard to the issuance of new telecom licences along with 2G spectrum in 2008.
The CAG had questioned the method adopted for allocating 2G spectrum to new players at a price discovered in 2001 that resulted in a huge loss to the government, a charge denied by the telecom ministry.
The factual and the legal position of the department of telecommunication on the decisions taken on the issuance of Unified Access Service licences and spectrum allotment have been duly apprised to the Audit for considering and broad government policies as enunciated in the New Telecom Policy of 1999, Five Year plans and Telecom Regulatory Authority of India recommendations, DoT said.
The DoT also clarified that all queries have been duly and promptly replied in time. The Director General Audit, Post and Telegraph in continuation of their earlier queries has issued Draft Report on July 19 to DoT for comments.
"The Department sent its detailed para wise comments on July 27 itself though the time given was two weeks. . . and no further CAG audit para as such has been received on the issue," DoT said.
Some of the DoT officials are already under the CBI scrutiny over allegation that 2G spectrum was allocated to companies which did not have experience in telecom sector.
"By comparing the government revenue from 3G spectrum allotment earlier this year, with that of the 2G spectrum alloted in 2008 we can see the huge loss to the government exchequer," CAG has said.
Commenting on the reports that it hid behind CBI, the DoT said, "DoT neither delayed the replies at any stage nor evaded from replying the queries of audit. Since some of the documents relevant to the points raised in the queries are in the custody of the CBI, DoT only reserved its right to modify the reply, if required after verification, once the documents are received back from CBI."