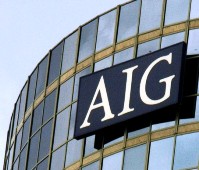 Insurer American International Group is planning to list its Asian life insurance unit AIA in Hong Kong on October 29 in a move to raise over $15 billion, says a report.


AIA has set October 29 for its planned $15 billion- plus share sale of its Asian life insurance unit AIA on the Hong Kong Stock Exchange, the Financial Times reported citing people familiar with the matter.


The Asian life assurance business of AIG, is expected to set a price range for its initial public offering early next week and hopes to strike agreements with big 'cornerstone' investors who could take one-fifth of the shares sold a few days after that, the report said citing sources.


AIA is being floated in Hong Kong following the collapse of a planned $35.5 billion sale to Prudential of the UK in June when the AIG board declined to consider a reduced $30.4 billion offer that the UK group had negotiated with AIG's management.


GIC, Singapore government investment vehicle, and Qatar Holding, sovereign wealth fund, are seen as potential cornerstone investors given their sub-underwriting roles in the Prudential's planned takeover, but a number of other wealthy Asian and mainland Chinese funds or individuals could also be involved, the report noted.


AIA, which will finish its investor roadshow on October 21, is expected to be valued 1.3 times above the book value.


AIG, which is nearly 80 per cent owned by the US government, is selling assets to repay taxpayers who provided more than $180 billion to the insurer during the financial crisis in 2008.