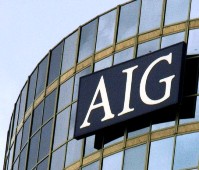 The failed sale of US insurer AIG's Asian life insurance business has led to a rift between its two top executives -- Robert Benmosche, the chief executive, and Harvey Golub, its chairman, a media report said.
Attributing to people close to the situation, the Financial Times said the failed sale of AIA has strained relationships at the top levels of the US insurer and tensions are growing between Benmosche and Golub.
Earlier this month, UK insurer Prudential Plc scrapped its $35.5 billion takeover bid for AIA, the Asian life insurance arm of American International Group, after failing to renegotiate a lower price for the deal.
The rift has triggered concerns within the board and among officials in the US government, which controls an 80 per cent stake in AIG, that one of the two top executives may quit the firm in less than a year after their appointment, FT said.
The government has overhauled AIG's senior management since rescuing the insurer in late 2008 and further upheaval could complicate plans for the repayment of billions of dollars in bail-out funds, it added.
However, the report cited people close to the matter as saying the relationship between Benmosche and Golub was not yet at a 'breaking point'.
The sources, however, said that Benmosche was angry about the board's behaviour in the run-up to the proposed sale of AIA, which soured his relations with the chairman.
Benmosche had supported the Prudential deal and argued in favour of accepting a reduction of about $5 billion in the $35.5 billion bid to help the UK company win support from its shareholders.
But the board, led by Golub, rejected the idea by an overwhelming margin, forcing AIG to go back to its original plan for a listing of AIA.