Mahindra Satyam (formerly Satyam Computer) on Wednesday reported a consolidated loss of Rs 124.60 crore for the year ended March 2010.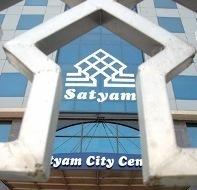 The company's net sales stood at Rs 5,481 crore (Rs 54.81billion) for the same period, Mahindra Satyam said.
This is the first audited financial results from the company after its founder and former chairman of Satyam Computer B Ramalinga Raju admitted to multi-crore accounting fraud in January last year.
Tech Mahindra took over reins of the company in April 2009 after the government-appointed panel cleared sale. It later rebranded fraud-hit company as Mahindra Satyam.
The Company Law Board had given exemption to Mahindra Satyam from publishing results for two financial years FY09 and FY10.