Till last fortnight, that was the universal reaction to this business group that is trying to stitch up what could be this year's most ambitious business deal involving telecom companies in India, now that the Bharti-MTN deal has collapsed. Over the last fortnight, however, the broadly-built Farid Arifuddin who heads the 10-year old group, has made up for lost time.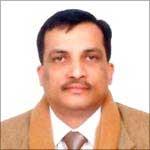 He's met Sunil Mittal to see if he could get him to drown his MTN woes by buying into the $6.9 billion Zain Telecom (it has 41 million customers, operates in 24 countries across west Asia and Africa and has a market cap of $19.5 billion). While Mittal says he's not interested in courting anyone on the rebound, Arifuddin has met Communications Minister A Raja and also various officials in BSNL and MTNL to work on alternate investors for his special purpose vehicle which will pick up a 46 per cent stake in Zain.
Arifuddin claims he has already got a couple of private equity funds interested as well as Malaysian billionaire Syed Mokhtar Al Bukhary. The total investment in the deal, he says, will be around $13.7 billion.
Not too much is known about the middle-aged Arifuddin who is Vavasi's major shareholder, except for the fact that he is a civil engineer from Karnataka and started the group around a decade ago. He himself chooses not to divulge too much about his past, preferring to talk of the future, a future in which there are no 'ifs', there are only 'whens'.
So, when asked about what's next on his radar if the Zain deal doesn't go through, he counters with a "What do you mean 'if', of course it will go through". While Arifuddin does not dwell on his contacts, it is obvious he has clout.
When stories of a Zain stake being sold to BSNL/MTNL first circulated, both PSUs denied it; a day later, they were expressing their keenness to join the consortium. The Kharafi family in Kuwait owns 20 per cent of Zain and the Kuwaiti government owns another 25 per cent - to buy their stake, Arifuddin has to be well networked into the Kuwaiti system.
The Vavasi Group, which claims to have assets worth over Rs 200 crore is, according to its website, keenly interested in innovation. "We want to get a foothold in current generation access technology. The deal with Zain will be our first step towards this," says Arifuddin. Indeed, his website proclaims, "Innovation is the life force that drives Vavasi, its pursuit is enshrined in our mission and is fundamental to value generation and growth in our business".
One group firm, Next Generation Telecommunications India, has already conducted trials in Madhya Pradesh for next generation networks - new telecom technology that is entirely internet-based - and is waiting for the telecom regulator's views on making NGN networks available and on its pricing.
And that's not all on the 80-person group's agenda. It has signed an MoU with the Rajasthan government to set up a facility to manufacture silicon chips with an investment of, if you please, Rs 45,000 crore (Rs 450 billion).
Al Bukhary, Arifuddin says, is an investor in this venture as well. He says the plant will be operational by 2103-14. Another subsidiary, Vavasi Telegence, had applied for a Universal Access Service Licence in 2007, but is yet to receive it.
Whether this makes him the next big thing in India's telecom market or not, it is clear that India's telecom czars are going to hear a lot about Vavasi and Arifuddin in the weeks and months ahead.