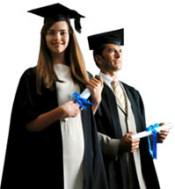 Companies across sectors want to sell to the youth. Do they know what young men and women want?
Bharti Airtel Joint President (telemedia) K Srinivas has had a mentor for almost eight months now. Saurabh Sharma makes the 46-year-old head of the company's broadband service wise to the ways of the world. Sharma is all of 25 and has three years of work experience, all in Bharti Airtel.
The two meet informally in office, outside office and even at Srinivas' home over beer. Srinivas tries to learn at these meetings what young people want, how they live, what is important for them - the zeitgeist.
Amongst other things, Sharma taught Srinivas how to download videos on the net, and how perceptions can be gauged on blogosphere. This made Srinivas mine blogs for what people thought of Airtel broadband. What he saw made his set up. While traditional research showed all was well, blog after blog said that the speed was slow.
Instantly, he doubled the speeds at all price points. The quality of reviews on blogs began to pick up. Srinivas targets consumers between 12 and 25 for his broadband service, and says Sharma has helped him hone his skills. "I have learnt that these people are more individualistic and impatient. They want everything here and now," says he.
Mentors like Sharma were appointed to six senior Bharti Airtel managers last year, after a youngster took them through the finer aspects of Formula One racing. Today, there are at least 40 senior managers in the company across all services with such a mentor.
"From a pilot a year ago, it has become a way of live for senior and mid-level managers in the company," says Srinivas.
Marketers across sectors like two-wheelers, telecom, lifestyle and fast-moving consumer goods now have on their crosshairs young men and women between 20 and 30 years of age. Dentsu India Chairman Sandeep Goyal calls them the "Twenteens".
"They have the attitude and mindset of a teenager, and money in their pockets," says he. Products and services are specially crafted with them in mind. Walk into any lifestyle store, and you can find the new wisdom in the selection of the staff (anybody above 30 is out), the music that plays, the way the merchandise is displayed, the motifs on the wall et al.
Campaigns are tailored to their tastes and habits. Celebrities that connect better with the youth are in hot demand: Mahendra Singh Dhoni, Ranbir Kapoor and Genelia D'Souza, to name a few. Advertising and market research agencies are busy researching this set of consumers. Watch out: If the profile of your brand reads 30 plus, you are dead.
How big is this market? According to the National Council of Applied Economic Research, 37.9 per cent of the 1.2 billion Indians in December 2009 fell in this category. (The National Youth Policy puts down everybody from 13 to 35 as youth.) More important, 72.8 per cent of these people are literate.
This makes them impressionable consumers. Conventional wisdom tells us that people below 30 are ready to experiment with new products, formats and ideas, and their willingness to take risks is higher than people above that age. So, their psychographic profile is different. Unlike teenagers, companies and brands need not talk to them through their parents. They like to take their own decisions. All this needs to be mapped.
Getting a fix
This could easily be the biggest behind-the-scene exercise going on in the corporate world at the moment. Hero Honda, for instance, carries out a usage and attitude survey on the youth which could be the largest of its kind anywhere in the world. This helps the country's largest two-wheeler company track demographic and psychographic details of its buyers - college students and first jobbers.
The company then does satisfaction studies on its customers. All advertisements are first run on target groups before they are launched on the mass media. "The insights have helped us sharply position our products in the market, based not on price but on the need," says Hero Honda Senior Vice-president (marketing & sales) Anil Dua.
Ogilvy & Mather has worked overtime to understand the youth.
"Every team is sensitised. To follow the youth, we follow media content from TV shows such as MTV Roadies and Indian Idol, and teenage magazines," says O&M Country Head (discovery & planning) Madhukar Sabnavis. In fact, the agency wants to catch the Twenteens in their formative years.
"Throughout last year, our teams spent time at their homes and hangouts such as college canteens. We have spoken to disc jockeys and talent managers for insights," says Sabnavis. "We befriended users and observed their online interaction to understand them better. This helped us understand the impressions the teenagers carry forward as young adults."
Dentsu too has put together a suite of services. Last year, it came out with a Youth Tracker on the use of digital media by the youth. It has listed 36 contact points which can be used while marketing to the youth. "We tell companies how they can raise the experience at these interaction points," says Goyal. For all its customers, it has done a primer on the digital social media.
The networked world
"The single largest phenomenon about the youth is that they network," says Virgin Mobile Chief Marketing Officer Prasad Narsimhan. "The popularity of social networking sites is a symptom of this. They do this to create possibilities for themselves. And we have positioned our brand on this insight. Our pivotal differentiator revolves around helping young people network better."
As much as 80 per cent of Virgin Mobile's customers are below 30. The fetish to network shows in usage patterns. The youth, according to estimates of the telecom industry, spend about Rs 500 a month on mobile phones, which is higher than the national average. They SMS three times more than the average person, and their long-distance calls last 20 to 30 per cent longer than others. They use it as an alarm first thing in the morning!
There's more. Analysis of broadband usage, says Srinivas of Bharti Airtel, shows that average data download has shot up from 2 gigabytes a month two years ago to 8 gigabytes now, and average speed has shot up from under 256 kilobytes per second eight months ago to 400 kilobytes now.
Peer-to-peer data sharing (mail, movies, pictures et al) takes 35 per cent of the bandwidth. "There is an explosion in data download; YouTube (the video-sharing site) is the most accessed site on Airtel broadband," says Srinivas.
Most companies are still trying to understand how to incorporate the digital social media in their marketing plans. How to get a brand message inside? Is it intrusive? Do youngsters expect advertisements on these sites?
While most companies grapple with these issues, the smarter ones have already done that. Samsung, for instance, late last year launched the Corby range of mobile phones targeted at the youth, which comes preloaded with the popular social networking sites.
Most marketers put their films on YouTube as soon as they break on television. Bharti Airtel even launched its broadband campaign, Impatience is the New Life, first on the net.
The company reasoned that the target for the service, the youth, is likely to notice it first on the net. The same logic made it advertise its twitter on mobile service exclusively on the net.
This shows how the media consumption of the youth is different from others. The print media seems to be losing out to the electronic media. Goyal calls them the ScreenAgers.
"There are four screens that are important for the youth: The mobile phone, computer, television and film," says he. Much of this insight was used by Dentsu when Aircel launched nationwide last year. The market place was crowded and it was in desperate need of a differentiator. So, it bundled internet into its service. "The pocket internet service has helped Aircel enlist better customers. Two million of its 30 million customers use the internet service, which is better than others," Goyal adds.
The novelty factor
"What matters most to the youth," says Perfetti India Managing Director Sameer Suneja "is newness and freshness. It is critical for us to do that all the time. We have also realised that the youth is not predictable."
Perfetti uses market research agencies like Nielsen, TNS and Grey Cell to map youth behaviour. To ensure newness and freshness all the time, it realised that it has to make its brand communication cutting edge. And for that, Suneja says it is important to have a corporate culture that is not stiff. To keep his youthful marketing team (the average age is below 30) buzzing with ideas, Suneja encourages it to experiment; failures are not held against it. "It's all about how do you work fast and forget fast. We don't shoot the agency or the director if a film does not work."
Like Perfetti, all Virgin Mobile communication, according to Narsimhan, is put through four filters: It should be bold, it has to be a catalyst, it has to be fun and cheeky, and it must talk to people rather than talk down to them. "We are willing to go to areas that are a taboo for the society but not for the youth. So while we don't show the middle finger, we are a brand that's willing to be different." And, like Perfetti, Virgin Mobile is a young team - the average age is between 25 and 30.
The marketing team of Levi's is between 28 and 30, and its designers between 22 and 30. "We keep our culture young," says Levi's Director (marketing) Shyam Sukhramani, "by keeping everything casual. All executives wear jeans and T-shirts; this keeps the workplace innovative. We want it to be the opposite of formal."
Last year, the company tied up with banks so that people could buy its denims on installments. When the Apple iPod was launched, it added a slot in the denims to keep the machine.
Youth appeal
Dabur India, some years back, realised that its brand profile was above 50. That set alarm bells ringing in the homespun maker of FMCGs. It wanted the profile to be around 30 -when people become health-conscious. "This is the age when insecurities about wellbeing start creeping in and women begin to seriously worry about beauty," says Dabur Chief Operating Officer (consumer business) VS Sitaram. So, the company started to research how do consumers perceive Ayurveda and herbal products - its mainstay?
It showed that they find it engaging but feel it is presented in a traditional and unimaginative way. The big question in their mind was does it work?
This is when Dabur revamped its packs, gave its logo a contemporary feel and begin to talk about the benefits of its products in advertisements. This was supported by huge on-ground activation. Dabur Amla hair oil began to hold rural beauty pageants for young women, and Dabur Gulabari (rose water) started a Miss Fresh Face contest for girls between 17 and 18.
The age of the brands across the board, claims Sitaram, has dropped sharply since then. "From 50 to 55, the average is now 30 to 35 years,' says he.
The rush to connect with the youth has caused a churn in the world of brand ambassadors as well. Companies nowadays track, first and foremost, the youth appeal of any celebrity. Dabur, thus, has begun to transition from Amitabh Bachchan to Dhoni for its chyawanprash as well as honey, though research shows that nobody communicates a message better than Bachchan, especially to the housewife.
LG, the largest consumer electronics company in the market, found that its brand was talking only to people above 30 - most buyers of consumer electronics fall in that age bracket. If it wants to make a splash in mobile handsets also, it has to change that perception.
The company thus has taken on board three youthful brand ambassadors from filmdom - John Abraham, Genelia D'Souza and Abhay Deol.
Horses for courses
On the other hand, some experts feel that the younger generation has become a little wary of brand ambassadors. "Young people will often cite the likes of Mukesh Ambani and Sachin Tendulkar as their role models, while deep down they know their success is difficult to emulate," says Sabnavis.
"They, even in small towns, actually look up to role models from their families or acquaintances, such as an uncle, who they can relate to better. These come up in in-depth discussions." This is the reason why, Sabnavis adds, youth brands such as Bingo, Bajaj Pulsar and Fastrack have struck a chord with customers despite not using celebrities.
"There is also an opportunity to be a brand that can be a mentor. There is a lot of insecurity among the youth because of an insecure environment. They might talk confidently but live in fear of being left behind, of slipping behind if they take a wrong turn."
Similarly, Hero Honda, when it launched the CD Deluxe, realised that there was a surge of pride in India among the youth who were increasingly regarding opportunities abroad as redundant. To capture this buoyancy, it decided to talk about the 'New Indian' in the campaign for the new motorcycle. Celebrities had to take the back seat.
Wide exposure has also made the Twenteens value-conscious individuals. "They know rates across the spectrum and they work out the math. They know what they are getting, what they seek and they will not tolerate anything less. They feel they have the right to free stuff, which is why they are tough but rewarding customers," says Narsimhan of
Virgin Mobile.
Is the youth one large market, or are there differences across regions? Dua of Hero Honda says there is a distinct difference in how young men buy motorcycles in urban and rural markets.
"Those in villages will check with the local mechanic and acquaintances, though the mass media is important for him. In contrast, an urban youth would refer to specialist magazines on bikes to reach a decision," says he. So, the company holds seminars for mechanics in semi-urban and rural areas to build a relationship with them. "We also make sure that we focus on vernacular dailies when we launch. Our interactions with opinion leaders such as village headmen also help," adds Dua.
Even the urban youth is not one large monolithic segment. "Two of our mid-premium bikes, the CBZ Extreme and Hunk, are similarly priced but targeted at different groups. While the former is for 'sharp shooters' who revel in a great riding experience and the pleasure of motion, the latter is for 'hulks' who want to show off its looks even when stationary," says Dua.
At the dealerships, the salespeople are trained to understand the different personalities of the customers who walk in. Queries such as 'what interests you more, long treks or hanging around the college?' help the staff with clues to the buyer's nature. While a trekker would be directed towards a CBZ Extreme in the mid-segment, the Hunk would be ideal for those who hang out with friends.
Sitaram of Dabur says that the emergence of regional electronic media has begun to spawn sub-cultures, which marketers need to address now. Dabur, for instance, is toying with the idea of different advertisements for each region, rather than shoot one and dub it in different languages. "The regional markets have become large enough to afford that," says he. That could be the next big trend.