It promises to make the system corruption-free, writes Sreelatha Menon.
A physics professor has applied science to suggest ways to help the country get rid of its ills and the result is a comprehensive and "smart" formula for social change.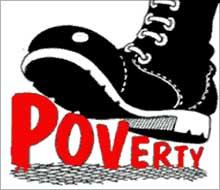 P K Sinha, a teacher in Agra, sees hope in the government's project to provide a unique identification number to every citizen. However, he wants that this project be made the basis of issuing national smart identity cards that can be used to provide social security, education and health to all citizens, besides playing the role that the permanent account number plays for taxation purposes.
His book, 'Curing the Ills of India,' provides smart solutions to ills plaguing sectors such as health, education and livelihood. The card, he says, should provide comprehensive social security to all at a cost of Rs 2,000 per person per annum. There should be no categorisation and all card-holders should get free food, oil, salt, kerosene and clothes.
Besides 200 gm foodgrain per person per day, that is, 79.2 million tonnes for the whole nation (as opposed to the annual production of 205 million tones), each card holder should get six kg pulses, three litres oil, 250 gm iodised salt , kerosene worth Rs 240 and clothes worth Rs 100, according to him.
The total expense, he says, will be about Rs 194,700 crore (Rs 1,947 billion) per year and will help the government meet its target of removing hunger and poverty.
Those who don't need free foodgrain should be allowed to take exemptions on things they need, he says. For instance, farmers may opt for subsidies on fertilisers than pulses, says Sinha, adding that the government is already helping the rich by way of subsidies on food, LPG cylinders and education.
He also proposes a fully-subsidised health insurance scheme covering even common illnesses. He points out that the Rashtriya Swasthya Bima Yojana, which covers only below-poverty-line families, is unfair and should be expanded.
He also pitches for a higher education system in which the student pays back in the form of additional taxes once he starts earning. The pay-back, he says, will help the government start more educational institutions, forcing private institutions to reduce costs. He calculates the cost of providing free food, health and education through these schemes at Rs 294,300 crore (Rs 2,943 billion).
He also suggests that those who consume more should more pay more taxes. He also wants removal of several subsidies such as on chemical fertilisers and fuel. He also wants the mid-day meal scheme scrapped.
Will it pinch to pay Rs 10 more for a bottle of Pepsi or Rs 100 more for whisky? That, he says, will fetch the government Rs 28,000 crore (Rs 280 billion). All the steps that he lists, he says, can give the finance minister an extra Rs 377,600 crore (Rs 3,776 billion). As for the Rs 50,000-crore (Rs 500 billion) rural job scheme, he says, it should be disbanded, as there is no way it can become corruption-free. Instead, go smart and comprehensive. Any takers?