Can the television industry's new generation work at solving its old problems, asks Vanita Kohli-Khandekar.
Can the television industry's new generation work at solving its old problems? Puneet Goenka (Zee), Uday Shankar (Star), Man Jit Singh (Sony) and Ajay Vidyasagar (Sun) are among a few of the new CEOs in broadcasting. Most took over in the last two-three years.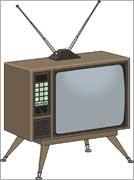 At industry forums, I see in them a willingness to talk. This is unlike the earlier lot of TV industry CEOs who took competition in the market to a policy level at times.
At FICCI Frames this March, many of the new-generation CEOs were open about discussing the issues that bother this industry - sluggish ad revenues, poor realisations and pathetic pay revenues.
More importantly, most acknowledged that only if they get together - either to lobby or talk to the trade - can seemingly conflicting issues be sorted out and the revenue potential of the business get unlocked.
Is this a sign that the TV industry will finally get out of the rut it is stuck in? That the kind of leadership needed to grow to the next level is now finally in place? It is the kind of change that one saw in print in the earlier part of this decade.
In every major publishing house - Jagran Prakashan, DB Corporation, Lokmat, Sakal, Malayala Manorama, among others - new blood came in even as regulation was easing things up.
This created the happy coincidence of fresh minds taking a look at opportunities that their predecessors never had. It explains why the publishing business is now a hot favourite with investors, unlike TV, which has lost some of its sheen.
For those who came in late, a quick recap. That the Rs 30,000-odd crore TV industry is in trouble is well known. Even as ad revenue growth has slowed down, content and carriage costs have doubled over the last four years.
Meanwhile, pay revenues continue to stagnate at about 15-20 per cent of the top line for most broadcasters. This has hit operating margins hard, especially in the last three years.
The solutions have been evident for many years now. Of these, higher limits on foreign investment in different distribution technologies, licensing in cable and dismantling pricing regulations are the top priority. These three moves alone would release $2 billion in additional revenues.
For instance, convincing the the Telecom Regulatory Authority of India (Trai) that price regulation does not work in TV is critical. Trai's telecom mindset is unable to appreciate that TV content, unlike voice, is not a commodity.
In the US, when the Federal Communications Commission (FCC) wanted to push through a la carte pricing in cable, the National Cable and Telecommunications Association fought hard. It used price-per-viewing-hour, similar to the average-revenue-per-minute metric in telecom to prove that the real price of basic cable had fallen.
Unfortunately in India, while the data exist, broadcast associations have not used economic logic to beat price regulation.
In spite of that, the industry did well. That is because the first phase of growth from 1992 to about 2002 was powered by pent up demand - from audiences and advertisers. So, even though structural issues had been around for ages, they were exploited rather than tackled on a long-term basis.
Lack of addressability, for instance, has always been used as a stick to beat the cable guys with, even while broadcasters negotiated better "declarations" every year.
Now if the industry has to grow, it has to tackle these structural issues. And that needs everyone to chip in. Most of the big guys have to sit and agree on what they will fight for and back it up in public and with the trade - a la telecom or infotech.
So far the "sit and talk together" seems to be happening. Almost every CEO turned out for a closed-door interaction with the information and broadcasting minister, organised by CII in New Delhi in April. This was an impossibility earlier.
The next step is the implementation. If the industry could get regulators to see their point of view and could fix long-pending issues like the rating system or transparency in cable, it would have achieved its targets for future growth.