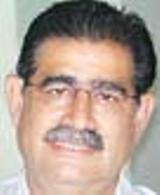 Mahesh Uppal
Director, Com First (India)
It sounds perverse to sympathise with companies who wish to surrender the mobile licences they received in early 2008. The over 100 licences were awarded at a time when India had more players in each service area than anywhere else in the world and call rates were among the lowest any consumer had ever experienced.
No one doubted that the companies who had applied were lured by the throwaway price of the licence - which came bundled with spectrum that was easily worth over five times what the government had charged for it. The lucky ones, Unitech and Swan, sold equity at the new price to Etisalat from the Emirates and Telenor from Norway respectively.
There was a huge controversy even before these licences were awarded. Therefore, the new players, whether they were the original licensees or subsequent buyers, took a calculated risk.
However, the risks that come with these licences were not theirs alone. The presence of these players also exacerbated the acute shortage of spectrum that caused the frequent call drops that we experience these days. Telecom Regulatory of India's data shows that India might soon run out of spectrum for wireless companies. The recent high bids for 3G spectrum are partly explained as being an attempt by operators to secure future supplies of spectrum for their services.
Indeed, shortage of spectrum could jeopardise the growth of sector. Over 90 per cent of India's users depend on wireless for affordable voice calls and are likely do so for broadband. Unfortunately, India is as much a laggard in delivery of broadband as it is a leader in voice calls. Since laying down copper cables and fibre is time-consuming, locking up spectrum is hardly an option.
It would have been reasonable to oppose the exit of the new entrants if it reduced the level of competition in the market to unacceptable levels, leading to higher prices, lower quality of service or a near monopoly situation. Fortunately, this is not a problem. Even discounting the sparse presence of new licensees, most consumers enjoy a choice of over six players in each service area.
This is a level beyond which - economists have shown - the benefits of increased competition are negligible. Anyway, speculators are arguably riskier for consumers. Also, allowing these players to exit is not, and need not be, the same as barring the entry of those who wish to compete in future.
The bailout will probably involve a refund of part, if not all, of the fees for acquiring the licences. That would be undeserved but the lesser evil. The government would recover an asset with considerably greater value.
In fact, the big haul from the auction of spectrum for 3G and Broadband Wireless Access (BWA) is an important clue to the value of spectrum.
Also, the recent recommendations of Telecom Authority of India that are pending with the government, despite their glaring anomalies, largely support a move away from the low administrative prices charged by the government till now to ones discovered through auctions.
Undeniably, it would make sense for the government to maximise its own stocks by encouraging surrender of unused spectrum with a refund of the price paid to acquire it.
It would have been preferable if the spectrum could simply be withdrawn from the players in question. However, given the inevitable litigation, that would involve a much longer process. Given the government's blatantly flawed process of licensing players in the last few years, it is unlikely that litigation would end soon.
It would make sense to debar these players from acquiring licences again. In any case, if spectrum is in fact auctioned in the future, as seems likely, it would be less attractive for speculators. A de facto reversal of a dubious set of licensing decisions, which the bailout really is, is the "least bad" option.
Yes, the bailout will allow some rogue players to benefit from the bailout or at least cut their losses. But ironically it will do the same for the government.
Com First (India) Pvt Ltd advises on telecom regulatory issues.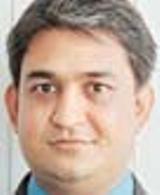 Alok Shende
Principal Analyst & Founder-Director, Ascentius
The transformation of telecom penetration is one of the hallmarks of India's coming of age as an emerging nation. Much of this success is the result of telecom players' enterprise; it does not coincide with the initiatives of telecom policy per se, to put it benignly. On the contrary, our bumbling and fumbling policy craft is a prime illustration of policy as political mediation between special interests.
One emerging theme in this long line of misguided policy developments is the proposal to bail out new 2G licensees. The reasoning is as follows. Some new 2G participants have either not been able to acquire market traction or launch their services so there is merit in bailing out such players.
The proposed mode for doing so is to have them surrender spectrum to the government and receive their licence fees in return. This argument is not only flawed in its economic logic but will allow the government to forgo an opportunity to correct wrongdoings of the past.
Some of the new 2G players made huge sums of money by acquiring the licence cheap and selling majority stakes to foreign investors at a significant market premium. The loss to the exchequer from offering licences at a subsidised price is estimated at Rs 70,000 crore (Rs 700 billion). So why should the government bail them out now when the risks for the new operators have turned otherwise? It is classic case of privatising profits and socialising losses.
Such a policy initiative is also likely to set a bad precedent. One of the unintended consequences of a bailout will be promoting the notion of "moral hazard". The knowledge that the government stands as last guarantor for all industry risks will encourage operators to take higher risks since they will not be required to take ownership of the consequences of their actions.
Further, the current universal service licence (USL) does not have a provision for returning the licence. Although the government is within its rights to tamper with the licence agreement and accommodate new 2G players, a better strategy would be to evolve policy that creates exit options for floundering 2G players.
This approach has two merits. First, it will influence genuine price discovery for spectrum, which the practice of bundling licence and spectrum under the 2G policies has long avoided.
Second, it will help clear the impression that telecom policy is hostage to internal and external special interests. New operators that have not launched services should be asked to pay a penalty in line with the provisions of the USL agreement.
The second initiative that policy makers need to take is a new merger and acquisitions (M&A) policy between domestic players. The current USL agreement does allow for M&A activity but it is severely restrictive when it is applied to two existing USL players.
Currently, the choice for new 2G players are severely restricted when it comes to exit options, given foreign players' current disenchantment with the India telecom story owing to excessive competition and price wars. Domestic incumbents, however, may still find the story attractive since they are well entrenched in certain circles but might be falling short of spectrum to expand their user base.
The government could enable M&A activities between domestic players by allowing the acquisition to be treated as a new USL licence instead of additional spectrum under the current one. This move has a precedent since the government allows dual services with two USL licences each for operators offering both GSM and CDMA services.
Also, given the government's avowed technology-neutrality, allowing GSM players to hold two USL licences should follow from this principal. Such a provision will also alleviate operator concerns, since they are not allowed to hold spectrum beyond 6.6 MHz under the current regime.
To ensure that the new 2G operators do not walk scot-free after pocketing profits from M&As under this special provision, the government should provide for transfer pricing mechanisms so that the excess profits go to government coffers. With such a clear signal to the market, buyers will have no incentive to hoard spectrum only because it's cheap.
Ascentius is a technology research and consulting firm.