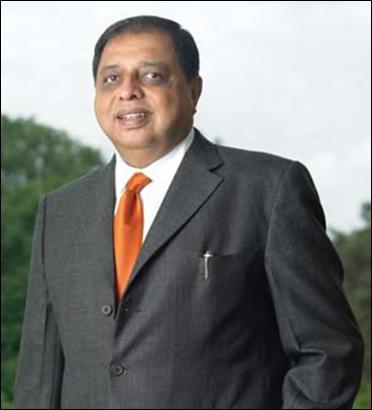 Most people know Rezwan Razack as a promoter of Prestige Constructions, a well-known real estate developer in south India.
But there's something about Razack that few people know - he is India's biggest collector of banknotes, who claims to possess one, or more, of every variety of paper currency printed in India since 1770s, when private banks in India first began issuing banknotes.
And now Razack is ready to throw open his exhaustive collection to interested viewers. Later this year, he will open a museum housing his collection in a 4,000 sq ft space in Prestige Shantiniketan, a large mixed-use development in Bangalore's Whitfield area.
When it opens it will be the country's first museum of banknotes. (The RBI Monetary Museum and Dinesh Modi Numismatics Museum at the University of Mumbai's Kalina complex have banknotes, but they have coins as well.)
Razack, 55, says he has been collecting banknotes for the last 40-45 years, since he was a child.
"My family members were traders and we had a treasury in the house where they would keep money. Few people in those days went to banks for fear they would go bust. They'd give me bundles of banknotes and tell me to put it inside the treasury. Once I found a note with the inscriptions, 'Reserve Bank of India' and 'Government of Pakistan', and 'payment refused' overwritten on it. I went and gave it to my elders who started complaining that they had been cheated."
Young Razack kept the note, not knowing that these were a historical oddity -some of the notes issued by RBI during the 10 months immediately after August 15, 1947 when it was also the currency-issuing agency for Pakistan.
Today, these notes sell for anywhere between Rs 10,000 and Rs 100,000, depending on denomination and condition, says Kishore Jhunjhunwala, a prominent collector of banknotes and author of Standard Reference Guide to Indian Paper Money.
Over the years, Razack continued to collect banknotes - at first smuggling out one or two unusual specimens from the wads his uncles gave him. As his collection grew, he began visiting cut-note dealers and later, stamp dealers and auctions in India and across the globe. Since 1998, he has also been buying online, via eBay.
It wasn't easy, he says. For one, there was very little information on the kinds of banknotes, the watermarks, printing and other finer details. And two, unlike coins, old paper money was hard to come by. "Culturally, Indians don't get paper money.
Many people have old coins, but seldom banknotes. It was only when someone put them away and forgot all about it for so long that they were demonetised, that they got preserved.
This happened with banknotes of Rs 5,000 and Rs 10,000 denominaton in 1978. I know of notes hidden inside tubes, under tiles or behind photo frames."
Besides banknotes from the pre-1861 private banking era and those issued after the British government took after the business of issuing currency after 1861, Razack also has rare printers' proofs, and pre-printing notes showing signatures of early master engravers like Sir George Willis and Henry Archer.
His collection also includes banknotes issued by the other colonial powers such as the French and Portuguese, as also banknotes issued by the banks of the princely states of Kashmir and Hyderabad, and "prisoner of war" notes - currency tokens issued during war to prisoners.
Among the other rarities in his collection are specimens of banknotes developed by RBI in 1947 which had Mahatma Gandhi's portrait on it. This banknote did not come into circulation because in the end, RBI decided to depict instead the Ashok Pillar, the national emblem. It was only in 1996 that Gandhi's portrait replaced the lion capital on the rupee banknote.
Ask him the value of his collection and Razack says he doesn't bother about such things - "It's notional at best, since I am never likely to sell."
Besides the museum, Razack is also ready with two books, which too will come out later this year, he says, "The first, a coffee-tabler called For the Love of Money, will highlight unique banknotes such as the fractions - two-and-a-half rupees, and other, the 'stars' that did not make it."
The other will be a pictorial catalogue of the history of Indian banknotes giving all details of watermarks, printers, signatures, issuing banks, circulation dates - a kind of reference guide to collectors.