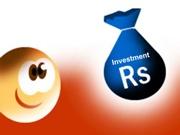 How was 2009? Many people, be it fund managers, CEOs or CFOs, are busy finding an answer to this question. These people are required to update their investors, who would like to take stock of the performance of their representatives/agents in the year going by.
Let us start our assessment with broad economic indicators and then move ahead with the performance of investments.
GDP:
The aftermath of the global financial crisis was very much apparent from the GDP numbers in the first quarter of 2009, but India's GDP grew at 6.1 per cent.
And with the robust domestic demand, government stimulus packages and persistent foreign investment, India saw its GDP rising at 7.9 per cent in the third quarter of 2009-- an impressive number beating market expectations of close to 6.5 per cent.
Finance, agriculture and real estate sector grew 7.7 per cent in the second quarter, while manufacturing sector grew by 9.2 per cent.
Inflation:
The WPI based inflation softened during 2009 to below zero level.
However, prices of items of mass consumption (primarily food articles) broke all the manageable levels of government and RBI and rose substantially due to supply side constraints.
Industrial Production and Corporate Earnings:
This is best depicted by the Index of Industrial Production (IIP).
Till May 2009, one could not see the IIP numbers rising above 5 per cent, which is way below the numbers of 2008. However, with constant government support, foreign investments and strengthening of domestic credit markets, IIP index started increasing at more than 9 per cent since August.
The numbers posted by India Inc also impressed markets in the second quarter. Major gaining sectors included infrastructure, real estate, telecom, FMCG and oil and gas.
World Economies:
Unlike on the domestic front, that has seen a sharper recovery from the slowdown, the global economic conditions seemed struggling. Most Central Banks in the developed economies reduced lending rates to below 1 per cent. What one could be happy about was recovery in the commodity prices and a reasonable recovery in equity markets. However, unemployment remained a pertinent issue.
A cursory look at these economic indicators brings us to a consensus that economy has improved and is on the path of accelerated growth again.
More can be done to continue with the stimulus packages, encourage domestic industries by increasing infrastructure and other big ticket projects and finally tame food inflation, which eats up the earning power of the common man thereby bringing the demand of goods down.
Now let us turn our binoculars to the investment side of the market which has seen a full swing in the year passing by.
Year 2009 can be summed as a year which provided excellent opportunities to the traders because of its high volatility, at the same time a year which disappointed many small investors who entered the market at 21,000 levels and had high expectations from the year.
What is most exciting is that India and China are the only two nations which saw considerable recovery from the losses of 2007-2008. This makes us special but we have many lessons to learn too!
So let's begin with the assessment of investment market in 2009.
Market Indices:
The first thing that an investor does while measuring the performance of its shares or mutual funds is compare it with the Sensex or Nifty. This is so because everyone wants to know whether the performance was good or bad vis-a-vis a benchmark.
Having a growth in value of stocks of 50 per cent is good but what if one says that the Nifty rose 78 per cent in 2009. This is shear underperformance. Nifty tumbled to 2,764 in Feb 2009 but made considerable recoveries in April and May bringing the benchmark index to 4,449.
Gold:
Gold has been one of the favourite investments for Indians since ages. But the form of investment in gold has drastically changed. Gold coins and Gold Exchange Traded Funds are the new ways to put money in the commodity. From US$810 in Jan 2009, gold stood at US $ 1,124 on December 14, an increase of close to 40 per cent. Comparing gold in Indian rupee terms can lead to mingling of effect of change in gold and the rupee, so the analysis is in dollar terms.
Rupee:
This year we saw introduction of currency futures that is contracts for buying and selling foreign currencies against Indian rupee. Currency trading is thought to be one of the most liquid market due to presence of countless players and 24x7 market structure.
Even if NSE and BSE close, an investor sitting in US can trade the rupee at that time in the international derivative markets. Rupee depreciated till March 2009. This was the time when investors based in developed economies were busy drawing their monies from risky markets like India and also providing returns to their investors at the year closing. However, with some jitters in May and September, one could see money appreciating to Rs 46 in December. Though this was a direct hit to exporters but helped our infrastructure, oil and capital goods sector in posting good numbers.
Overall year 2009 has been a year of appreciation for the investors. General economic conditions, corporate earnings and foreign capital markets have all shown sign of major recoveries. With advent of new products like currency and interest rate futures, the options available to investors have increased making it easier for them to allocate their risk and hedge. It can be reasonably said that the growth can be expected to continue in the year 2010, making sophisticated investors rich and smart investors richer!