The Chinese merger and acquisition juggernaut is unstoppable even in difficult times such as these.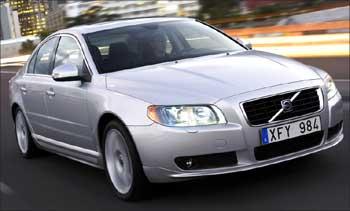 According to media reports, China's largest private automaker -- Geely Automobile Holdings Ltd -- is all set to buy Volvo from the Dearborn, Michigan-based Ford Motor for an estimated $1.8 billion.
This is far less than the $6.45 billion Ford paid for Volvo in 1999. According to sources close to the deal, Ford to keen to get cash to pay off its debts as it plans to return to profitability by 2011.
Ford, which is expected to sign the deal in the first quarter of 2010, is now awaiting Chinese government nod.
Geely, which means 'lucky' in Chinese, needs government approval to be able to borrow money from the banks.
If the deal goes through successfully, then it would be the largest acquisition of an auto brand by a Chinese company.
Interestingly, Volvo will be the second Ford luxury brand bought by Asian automakers – first being Jaguar-Land Rover, which the former sold to India's Tata Motors in 2008.
While auto sales in the United States have plunged, vehicle sale in China has more than doubled since 2005, rising near 13 million units this year.