The troubled financial services major Citigroup said on Tuesday that it is selling its Diners Club North America card business to BMO Financial Group, as part of its strategy to sell its non-core businesses and generate long term profits.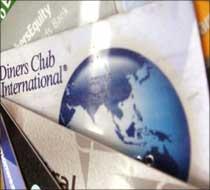 The company, however, did not disclose the financial details of the deal.
In a statement in New York Citigroup said, the sale is expected to reduce Citi's assets in Citi Holdings by about $1 billion and is not expected to have a material impact on Citi's net income or capital ratios.
"The sale of this business is consistent with Citi's strategy to optimise the assets and businesses within Citi Holdings while working to generate long-term profitability and growth from Citicorp, which comprises its core franchise," Citigroup said.
Throughout this year, Citi, which was the worst hit of the credit crisis, has been selling off its non-core divisions. Under the deal, BMO would have exclusive rights to issue Diners Club cards to corporate and professional clients in the US and Canada.  The deal, subject to regulatory approvals is expected to close by March 31, 2010.
In a separate statement, BMO said the move would immediately more than double BMO's overall corporate card business.
"This acquisition will immediately enhance our competitive position by placing us among the top commercial card issuers in North America," BMO Bank of Montreal president and chief executive officer (personal and commercial banking) Frank Techar said.
In total, the agreement represents net receivables of almost $1 billion and about $7.8 billion in card transactions, BMO added.