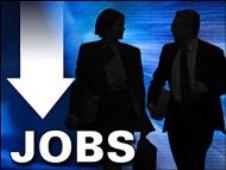 The unemployment rate in the 16-nation euro zone soared to a ten-year high of 9.6 per cent in August, as the region continued to feel the tremors of the financial turmoil.
Euro zone -- a group of 16 nations that share the common currency euro -- has seen the jobless pace jump to 9.6 per cent in August, little higher than 9.5 per cent in July.
In August last year, the rate stood at 7.6 per cent.
Eurostat, the official statistical agency for the European community, today said the unemployment rate is the highest since March 1999.
A staggering 15.165 million people were jobless in the region in August.
In the European Union region, the unemployment rate in August was at 9.1 per cent, the highest since March 2004. The same stood at nine per cent in July.
As many as 21.872 million people were without a job in the 27-nation European Union in August.
"Compared with August 2008, unemployment went up by 5.008 million in the EU and by 3.224 million in the euro area," Eurostat said in the statement.
Among the countries, the unemployment rate was the highest in Spain at 18.9 per cent and Latvia (18.3 per cent), while the lowest was seen in the Netherlands at 3.5 per cent.
Meanwhile, many of the major economies including France and Germany have exited recession and the region as a whole is slowly seeing signs of stabilisation.