Tiger Global Management, a New York-based investment company with close to $2 billion in assets under management, has shut its direct operations in India. Tiger Global Management is one of the companies started by traders and managers mentored by the leading US hedge fund manager, Julian Robertson, after he closed his Tiger Management Corp in 2000.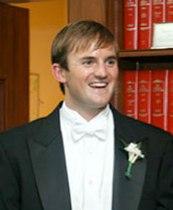 Tiger Global Management was founded in 2001 by Chase Coleman, a technology analyst and partner at Julian Robertson's Tiger Management. The company has invested in some of the best-known Indian companies, including the National Stock Exchange, Educomp, Future Group, JustDial and T.I.M.E (a coaching institute).
According to industry sources, the company closed its Indian operations recently. However, it's not clear whether it has decided to exit India altogether by selling its stakes in portfolio companies.
Industry sources, however, said the fund had already initiated the process of exiting India and recently sold its stake in Indian Institute of Job Training, a vocational training provider based in Gurgaon, to Teamlease Services, India's largest temporary staffing company.
"They want to exit India and are in the process of selling stakes in their portfolio companies here," said a highly-placed industry source.
Mohan Lakhamraju, who was at the helm of affairs at Tiger Global Management's Indian operations as managing director based in Mumbai, has moved out to start his own venture.
After his exit and the closure of the Indian office, Tiger Global is managing its India portfolio from its global headquarters in the US.
Lakhamraju, who was earlier with Draper Fisher Jurvetson, has started his own venture in the education space.
Tiger Global Management could not be reached for comment.
In 2007, the company invested about $16 million in JustDial. The quantum of investment made in NSE and Educomp is not clear.
Julian Robertson used to manage Tiger Management Corp (Founded in 1980), best known as Tiger Fund, which invested in some of the best-known companies, including US Airways.
From a mere $8 million in start-up capital taken from friends in 1980, he turned it into a $22-billion fund at the time of its closure in 2000. Some traders and fund managers groomed by him at Tiger Management Corp later started some of the best-known hedge fund firms, known as 'Tiger Cubs'.
Image: Chase Coleman