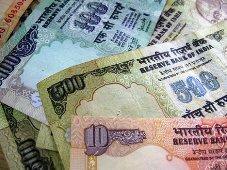 With the Reserve Bank of India raising the repo rate, reverse repo rate and cash reserve ratio by 25 basis points in the annual monetary policy, fund managers expect ultra short-term and short-term funds to continue to do well.
However, if making fresh investments, they advise a time horizon of at least one year.
Experts say a section of the market was pleasantly surprised with the increase of only 25 basis points on key policy rates. Ramkumar K, senior vice president -- fixed income, Sundaram BNP Paribas Mutual Fund, said: "Some people expected a 50 basis points hike. So, a lesser hike has been a pleasant surprise for them."
For investors in debt funds, experts do not see much impact immediately.

Ramanathan K, head - fixed income and structured products, ING Investment Management, said: "In the short term, there will not be much impact.
Investors in all types of debt funds can stay put for sometime." There are expectations that one-year returns from debt funds could range between 7 and 9 per cent.
Others feel returns from ultra short-term schemes (liquid-plus) could improve slightly. In case of short-term (six months) schemes, there may not be a major impact.
As far as bond yields are concerned, it is expected that yields will depreciate to 8.15-8.20 per cent for 10-year Government of India bonds by the next quarter.
In the second half of this year, though, yields may rally to touch 7.75-8 per cent. As a result, medium-term (one year) debt funds will gain.
"Debt fund investors should have a minimum one-year horizon," added Ramkumar.

For those looking at fresh investments in medium-term funds, fund managers suggest staggering it over the next three-four months.
"There is no reason to get into long-term funds of over 3-4 years because the interest rates may not have peaked," said an industry expert.
For investment in fixed deposits, experts believe this may not be the right time for long-term deposits. With an investment horizon of one year, one may lock-in money at the current rates.
But they advise waiting before investing in longer tenure deposits like three-five years, as interest rates may go up further, pushing up deposit rates.
Most expect a further increase of 50-100 basis points, which will improve returns of fixed deposits.