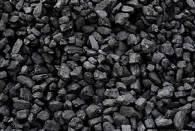 A Group of Ministers is expected to soon clear the proposal that companies share 26 per cent of profits from their mining projects with the displaced people, a Mines Ministry official said.
The GoM is likely to meet this week to discuss the compensation scheme as laid out in the Mining bill and is expected to clear the proposal, the official said. "We are working on it.
Let's see how can we take it forward. We want to get the new Mining Bill placed in the current session of Parliament," said the official, who did not want to be identified. Meanwhile, Mines Minister B K Handique said, "The government is proposing to give 26 per cent share in profit (from mining) and one per cent symbolic share to those who lose their land for mining projects."
The Ministry has proposed to create a District Mineral Foundation to monitor the flow of funds from companies to the trust, which would disburse funds for development of local areas after compensating the displaced. Besides, in case of a mine being non-functional or in losses, the Ministry has proposed that the firms compensate the people affected by land acquisition, by paying them amount equal to the royalty given to state governments.
The royalty paid by mining companies to state governments like Orissa, Jharkhand and Karnataka runs into crores of rupees. Last month, the GoM headed by Finance Minister Pranab Mukherjee had asked the government to rework the draft mining legislation.
It had asked the Ministry to make it mandatory for mining ventures to share 26 per cent of their profit with the locals, whose land has been acquired, and give them symbolic equity.
The proposal has been opposed fiercely by the industry, especially the industry chamber FICCI. The new Bill seeks to expedite grant of mineral concessions in an expeditious and transparent manner, besides attracting investments in the sector.
Investments worth lakhs of crores of rupees have been delayed because of land owners' resistance to sell.