Tata Steel-owned Corus on Tuesday said it will invest 185 million pound (   1,355 crore) in the No 4 blast furnance at Port Talbot steelworks in Wales, that will increase capacity by 400,000 tonnes a year.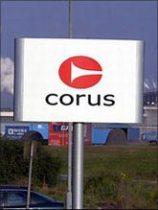 The company said the furnace will undergo a rebuild starting from July 2012.
"The project will yield the additional benefit of balancing the iron and steel making capacities at Port Talbot, increasing the capacity of the two blast furnaces by up to 400,000 tonnes per year,&" a release from the company said.
Corus' outgoing MD & CEO of Tata Steel Europe, Kirby Adams said: "This investment is a major step in achieving Tata Steel's ambition to position Port Talbot as a producer of high-quality strip products on a global scale and an internationally competitive cost base. Our capital expenditure decisions aim to invest in those who invest in themselves. As a result of this project the Port Talbot works and our downstream supply chain will be able, in the coming decades, to continue improving the quality of products and services provided to their UK and overseas strip product customers."
Corus chief operating officer Karl-Ulrich Köhler who will become the CEO in October this year, said: "This is a major investment designed to provide Port Talbot No 4 with a long new campaign life of 20 years. The furnace's energy efficiency and productivity will also be improved. Following this project and the rebuilding a few years ago of the No 5 blast furnace, Port Talbot will be equipped with two world-class iron making facilities."
Corus is Europe's second largest steel producer with main steelmaking operations in the UK and the Netherlands.
Along with Tata Steel, the combined enterprise has an aggregate crude steel capacity of more than 28 million tonnes and approximately 80,000 employees across four continents.