East India Company, the trading company with a 400-year-history whose highlight was ruling India - the 'jewel of the Crown' - will soon open outlets to sell tea, coffee, spices and fabrics.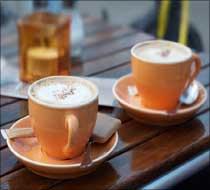 Bought in 2004 by Indian-origin businessman Sanjiv Mehta, 48, the company will now seek to conquer the retail market by opening its flagship store in Mayfair, central London, this year, with more outlets planned in India, the Middle East and later in Japan, Russia and the US.
Items to be stocked include furniture, chocolates, leather goods, fruit pickles and sushi, but Mehta is clear that each outlet will have a contemporary feel and but 'tell of the connection to its past'.
The company was established in 1600 by Elizabeth I, but on 1 January 1874, it was dissolved after the Government of India Act transferred its powers to the Crown.
In 1874, The Times wrote: "It accomplished a work such as in the whole history of the human race no other company ever attempted and as such is likely to attempt in the years to come."
In 2004, Mehta bought all the shares of the company and invested 20 million pounds along with other investors to develop the company. It continues to be one of the most recognised brands in the world.
Mehta told The Times: "I have not created this brand, history has created it. I am just the curator of it, a custodian, if you like, and the fiduciary responsibility is very great. In my lifetime I could not possibly create a brand like this. Nobody could."
He added: "This company has huge potential. What makes this more special is that I am Indian, so there is a huge feeling of redemption for me. It is buying back a company that owned India. It would be nice to go back to my motherland as the owner. It is very personal to me."
Mehta hopes to make profits by the end of the first quarter of 2012 and expects to be register a turnover of 65 million pounds by the end of 2015.
He said: "The company is full of human history. Everything that I do with this company has to be for the greater good. If I do not manage to take this company forward, I must make sure that I do not destroy it."
We have to think about how we change the world around us. Every salesperson will be required to study the history of the company so they can sell an experience to the customer, not merely a product, Mehta said.