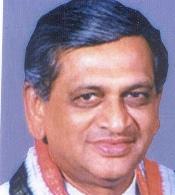 Following a deal between Iran and Pakistan for the construction of natural gas pipeline, India on Friday said it was in consultation with the Iranian government to address "concerns about pricing and security" pertaining to the pact which originally involved India.
"... As far as India is concerned, we are in consultation with the government of Iran. We have certain concerns. Concerns about pricing, concerns about security, which have been taken up with the government of Iran," External Affairs Minister S M Krishna said here. Pakistan on Tuesday signed a $7.5 billion deal with oil-rich Iran, paving the way for laying the much-delayed natural gas pipeline that was originally envisaged to extend up to India.
Noting that India was currently not part of the deal, Pakistan Petroleum and Natural Resources Minister Syed Naveed Qamar, in a statement in Islamabad, said the heads of agreement dealt with transporting gas meant for India through Pakistani territory if and when India decided to join the project. Under the heads of agreement, Pakistan will have the right to charge transit fee for gas transported to India.
India has been apprehensive towards the project as the pipeline will pass through the volatile region of Balochistan and the surge in militancy in Pakistan has only increased India's security concerns about the pipeline.
On the reports of Hizbul Mujahideen chief Syed Salahuddin's speeches instigating his cadres to act against India, Krishna said we take "serious note" of whatever is happening and the whole thing is monitored.