A K Babu (52 years) is a Senior Executive ('C' Level) in an International Company. Mrs Babu (48 years) is also employed in a smaller company as a GM. Their income per month is Rs 3,50,000 and Rs 60,000 respectively. They are living in Mumbai and pay a rent of Rs 50,000 per month.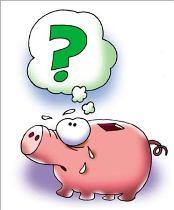 They have a housing loan for Rs 5 million (Rs 50 lakh) for which they are paying Rs 60,000 as EMI monthly. The house is in their native place at Guntur. The housing loan was taken 4 years ago and has a total tenure of 15 years. The payment is made from their joint account and the house is also owned jointly. The rental from this house is Rs15,000 per month. They plan to settle down in this house post retirement of Mr Babu at age of 60.
They have a car loan for Rs 6,00,000 for which the EMI is Rs 20,000. This loan was taken 3 months ago. This loan is for 3 years.
They have a son who is married and is well settled in his job in a software firm at Bangalore.
The current investments of the Babus are in a set of mutual funds (15 different funds) whose current market value is Rs  2.5 million ( Rs 25 lakh). They have a ULIP for which they are paying Rs 1,00,000 per year as premium the life cover for Mr.Babu is Rs 5,00,000 in this plan. This plan was started 4 years ago.
Mr Babu also has an endowment plan which is maturing in the next 3 months. The cover in this plan is Rs 5,00,000. The expected maturity value of the plan is Rs 1.5 million (Rs 15 lakh). Mrs Babu does not have any life insurance plans.
They expect that at least Rs 1,00,000 per month will be required post Mr Babu's retirement for their living at Guntur.
Analysis for the Babus
The Babus are in the highest tax bracket at present. The housing loan is helping them to reduce the tax payable. But the timing of the loan is not right; as Mr Babu is expected to retire by the time he reaches 60. The housing loan in this sense will add a big burden to the retired life of the Babus.
The objective for the Babus will be to close the loan as soon as possible. The mutual funds and the maturing endowment plan can be used to close the housing loan and the car loan. The car loan may be closed in one shot. And the housing loan principal can be reduced substantially leading to it being closed within the next 1.5 years.
Since the Babus are planning to settle down at their native place and own house, they have to arrange for a suitable income source for their post retirement years.  The loss of income from the house in Guntur cannot be compensated immediately. It is not told whether the entire house will be used by the Babus or whether a portion can be let out for rent.
Assuming the entire house will be used by the Babus (worst case scenario), the required corpus at the time of retirement to get the Rs 1,00,000 per month will be Rs 15 million (Rs1.5 crore) assuming 8% bank interest. This can be achieved by diverting the saving from the loan payments (EMIs for the house and the car) and the income from the house at Guntur to monthly investments.  The investment in the ULIP also needs to be continued till retirement.
A corpus of Rs 15 million ( Rs 1.5 crore) can be achieved by investing Rs 1,00,000 monthly for 6.5 years (time left from closure for the housing loan and time for Mr Babu to retire) and from the ULIP where already 4 year's payment has been made. It is recommended to make the investment in only 3 to 4 mutual funds. Having too many accounts is difficult for tracking. For better cost averaging, the investments can be timed to be made on a weekly basis for Rs 25,000. 
The returns from their EPF accounts can be used by the Babus for their leisure expenses, health expenses and long term investment purposes.
Increase Life Cover & Take Health Insurance
The current life cover for Mr.Babu is very less considering his income and also that he has substantial loan outstanding. A term plan cover for Rs 10 million ( Rs 1 crore) is recommended. This is basically to cover the outstanding loans and a portion of his income for replacement. The premium for the plan will be about Rs 90,000 per year. The plan can be continued till Mr Babu is 75 years of age. Mrs.Babu is recommended to take a term plan for Rs 5 million ( Rs 50 lakh) (Only the outstanding loans covered. Her income is much lesser compared to Mr.Babu and hence does not require replacement.) The cost for her term plan will be about Rs 40,000 per year. The premiums are assuming the Babus are in good health currently.
Individual health plans are also recommended for both of them. A cover for Rs 3,00,000 each will set them back by about Rs 6,000 each yearly. It is best to have health insurance cover at least 4 years before retirement itself so that all illnesses are covered. Different health insurance companies have different pre-existing illnesses rules - the longest exclusion being 4 continuous years of no claims.
Writing a will is recommended for the Babus. This will help the family members tackle passage of the assets without significant taxes and legal wrangles. Anyone post their 45s are recommended to have their will written.
Benefits from tax planning should be considered only as a bonus for the Babus. They are already maximizing their Section 80C benefits. The health insurance premiums will make use of the Section 80D benefits.  Since they are staying away from their home town, both of them can make use of their HRA credits.
The loss in interest benefit for the housing loan is more than compensated by their long term planning for their retirement.
 Summary
The Babus have substantial income. But they are also carrying heavy loan burden. A major chunk of their income is currently spent on debt servicing (20%). The housing loan will also extend long into the retired life of Mr Babu.
It is advised to close the housing loan and car loan using existing financial assets. The current EMIs plus small additional savings will help the Babus to create a corpus to create their post retirement expected income of Rs 1,00,000 per month. Additional Income and expenses post retirement can be managed from the receipts of their EPF account.
It is also recommended to take up life insurance cover and health insurance cover for both the Babus. Writing a will is also recommended.