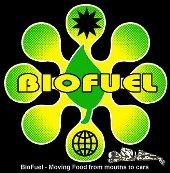 About 400 companies would take part in the Biotech event, Bangalore Bio India 2010, to be held in Bengaluru from June 2 to June 4.
"The response to the 10th edition of this event has been tremendous with 18 countries confirming their participation in the event, Ashok Kumar Manoli, prinicipal secretary, department of information technology, Biotechnolgy and Science & Technology, told reporters in Bengaluru on Tuesday.
Participants include over 750 delegates and 400 companies. The event is expected to attract about 5,000 business visitors, he said.
Since the event is dovetailing with the Global Investors Meet which will be held from June 3-4, a special session on 'Biotech Landscape and investment opportunity for biotech in Karnataka' will be held in GIM, Manoli said.
With a view to promoting tier II and tier III cities , five biotech parks- a Nutri-Nutraceuticals and a Phyto-Pharmaceuticals Park in Mysore, Marine Biotech in Mangalore, Agri-Biotech Park in Dharwad and a Vivarium Park in Bidar, are being set up.
Partners for the biotech parks will be announced during the GIM, he said.
Chairperson, Karnataka Vision Group on Biotechnology and Science & Technology and CMD Biocon India, Kiran Mazumdar Shaw said this year's highlight was the strong international participation from leading biotech countries and companies such as the European Business and Technology Centre, Canada, Germany, UK and also countries including Italy, Spain, Belgium, Israel, Australia, South Africa, China and Egypt.
In order to provide a strong platform for job creation in the biotechnology sector and an interface for students to interact with the industry, the concept of finishing schools has been introduced, Kiran said.
"However, to ensure that quality of such institutes (finshing schools) is not compromised with, we have put forward an accreditation format in this regard", she said.
The nomenclature of the event this year has been changed to 'Bangalore India Bio 2010' as Bengaluru is spearheading biotechnology which has become a key sector in the country, Kiran said.
The three-day event is being jointly organised by Department of IT, Biotechnology, Science and Technology, government of Karnataka and Vision Group on Biotechnology.