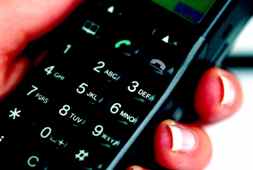 With diesel generators that power 300,000 telecom towers in the country guzzling fuel worth over Rs 6,400 crore (Rs 64 billion) every year, government has set up a panel to promote renewable energy particularly solar in the sector to slash cost as well hazardous carbon emissions.


To be headed by Ajay Bhattacharya of Universal Service Obligation Fund of Telecom Ministry, the five-member panel has recently been asked to submit a set of guidelines to suggest ways to promote renewable energy options in the sector within the next three months.


The panel which has members from environment and renewable energy ministry besides telecom also has the mandate to develop the strategy for implementation of the guidelines.


"It is estimated that currently annual cost of diesel incurred in running around three lakh telecom towers set up across the country is Rs 6,400 crore and they emit around 5.3 million tonnes of carbon," a senior official from environment ministry said.


Given the rising demand for mobile phones in the country, the number of telecom towers is also set to increase.


More usage of renewable resources of energy will have multi-benefits including cutting down the operational expenditure by providing a viable alternative to fossil fuels whose prices are rising and ensuring a greener environment with zero emissions.


The setting up of the panel for solar power promotion is part of the government's National Mission on Solar Energy aimed at shifting the fossil-fuel based economy to renewable sources of energy as such solar and wind in view of the threat of climate change, the official pointed out.