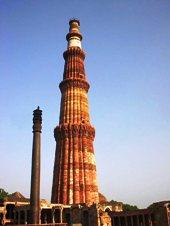 Delhi's showcase Airport Express Metro Line will miss its September 30 deadline as the Commissioner of Metro Railway Safety is yet to give the mandatory clearance.


The CMRS asked for clarifications on Wednesday regarding certain deficiencies observed in this line following an inspection of the corridor on September 27 and 28.


Delhi Metro rail Corporation has asked Reliance Infrastructure, the concessionaire responsible for implementing the same, to urgently comply with the requirements of CMRS.


The DMRC said the concessionaire has not been able to conduct speed trial on the stretch. However, R-Infra chief executive officer Lalit Jalan did not comment on the issue.


Reliance Infra expects more than 42,000 passengers to travel on the express link connecting Connaught Place to the airport by the end of next year.


The 23-km line built at an estimated cost of  Rs 4,500 crore (Rs 45 billion) was to start commercial operations by September-end ahead of Commonwealth Games beginning October 3.


The line is being implemented on a Public-Private Partnership model and the civil structure has been put up by DMRC.


Operations related to rolling stock, signaling, telecom and track laying are being executed by a Reliance-led consortium.


The consortium will be responsible for operating the express link for a period of 30 years.


It would have to pay DMRC a fixed concession fee of Rs 51 crore (Rs 510 million) and a share of the gross revenue at one per cent for the first five years, two per cent for 5 to 10 years, three per cent for 11 to 15 years and five per cent thereafter.


Besides, the concessionaire has the rights to commercially develop real estate at the six stations enroute the airport.


Once operational, tickets from the capital's central business district (Connaught Place) to the airport will cost Rs 150 and to Dwarka Sector-21 Rs 180 per person.


Services will be available 20 hours a day with a recess between 10 am to 2 pm for maintenance.


An R-Infra spokesperson said: "We are closely working with DMRC and other relevant authorities for a safe and early start of the Airport Express. We are confident that despite unavoidable delays and with the support of DMRC, we will shortly commence operations of the world-class Delhi Airport Express."