Customers have never had more choice; the more you talk the less you pay, writes Shobhana Subramanian.
Price wars in the Indian mobile telephony market aren't new; they're the reason why ARPUs (average revenue per user) here are among the lowest in the world.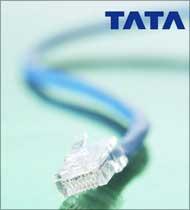 The original price warrior was undoubtedly Reliance Infocomm which, in July 2003, threw open the market to a whole new class of customers, when it bundled a handset with a subscription in its Monsoon Hungama scheme for just Rs 501. At the time it would have cost nearly Rs 3,000 to go mobile. While Reliance did manage to pick up subscribers, it also lost a lot of money.
In December 2005, Tata Teleservices claimed it had picked up one million subscribers in 45 days when it launched a non-stop mobile scheme - a plan that allowed customers to receive calls for two years without re-charging their phones.
When Virgin started out it innovated by rewarding the subscriber with 10 paise a minute for received calls. More recently, in January this year, Reliance Communications offered 10 minutes free everyday when it rolled out its GSM service.
It may have added some five million subscribers in the first month, but the numbers tapered off significantly once the free minutes were taken away. The game changer was probably the life-time pre-paid subscription for Rs 99 launched by Bharti Airtel.
Now TTSL is offering subscribers a local call at Re one, regardless of the duration which means that a call lasting more than five minutes is a complete loss for TTSL, because it would pay roughly 20 paise per minute as termination charges to the operator on whose network the call terminates.
Since TTSL's subscriber base is relatively small, chances of the call terminating on a rival network are high. An efficient player like Bharti Airtel incurs a cost per minute of around 40 paise, on revenues of 60 paise per minute, leaving it an operating profit of 20 paise per minute.
TTSL's costs should be higher than Bharti's, because it doesn't have the scale that Bharti does, thanks to its subscriber base of 105 million. So even a two-minute call, for which it would lose 40 paise, would leave it just 60 paise which would cover costs for about one-and-a-half minutes. Only if users spoke for a minute or less would TTSL make enough to cover its operating costs.
As for long-distance calls, at Rs 3 per call, a five-minute call means that TTSL has to pay up Re one as termination charge and pay another Rs 1.50 as long-distance charge (it's possible the telco has negotiated a deal with Tata Communications).
That leaves it with just 50 paise, which again can cover the cost for just one minute. If the duration of the call is three minutes, then TTSL is left with Rs 1.50 which would allow it to make an operating profit.
Anecdotal evidence suggests that long-distance calls tend to be long because one is usually calling family or friends. Ideally the tariff should be such that it's higher than the average cost. But TTSL is simply hoping to make something where there is nothing.
Since its infrastructure and other fixed costs are sunk, and there is idle capacity, it's better to generate some revenues than none at all. Unlike Reliance Communications, TTSL is not giving away free minutes which is a good thing. So, if it can pick up enough users who don't talk too much, it can make this work by monetising the minutes at a later stage. Also as the number of subscribers on its network increases, it will pay out less to other operators.
Can the scheme help TTSL which has struggled to make ends meet even after it went national in late 2004? TTSL has been hamstrung because it offers a CDMA service in a market that's predominantly driven by GSM subscriptions; even Reliance realised the futility of playing only in the CDMA space.
TTSL's share of the market, which was just short of 10 per cent in December 2007, is now just around 9 per cent. And in a market that's adding around 10 million subscribers a month, TTSL's subscriber base is 39 million (including fixed wireless).
The pay per call option is wonderful for the customer and should find takers but it's unlikely to be a game changer. Also, it's hard to see how TTSL will keep the offer open for very long. The per second billing offer from NTT DoCoMo has been a hit so far but again unlikely to cause too much churn.
Customers have never had more choice; the more you talk the less you pay.