India needs to do a lot more before global companies view it as a better option than China for business, says Business Standard.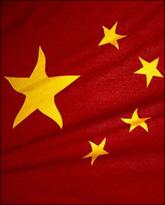 It was only a matter of time for Google to come up against China's censors. If Google sticks to its threat of walking out of China , Google.cn (its Chinese portal) would no longer exist.
Even if Google doubled its $300 million business in China, as it hoped to, that would still be a mere 2.3 per cent of its global business. The China search market too, is not very big in terms of revenue. iResearch estimated the market at $1.02 billion in 2009 -- but up 38 per cent year-on-year.
Besides, iResearch iUserTracker data reveal that Google's market share was 19.8 per cent as of June 2009 (some reports peg the market share at 31 per cent) as compared to home-grown Chinese search engine Baidu's 75.7 per cent (other reports peg its share at 58 per cent).
The point is that China has huge potential -- the largest number of internet users (around 385 million) and cellphone users (over 700 million). And 95 per cent of Google's business comes from online search advertising -- both on PCs and on mobile devices.
Hence, Google needs China and not the other way around. While Google has occupied freedom's high moral ground, Beijing is unlikely to bring down the China walls it has built. What will be the impact of Google's exit from China on its business in India?
India and China together account for over 1.2 billion mobiles of the 4.6 billion global mobile users. And India stands very high in terms of priority for global services companies, including Google and Microsoft.
A strong and vibrant democracy, ease of doing business and robust legal systems will continue to offer India an edge over China for a long time. The Indian government also may have strong IT laws (especially the amendments to the IT Act 2000 after the 26/11 terrorist attacks) but it surely does not have hackers on its payroll.
But there's a huge gulf between internet users in India and China. Only about 2 million people rely on mobile internet services in India. These are known as "active" users or those who access the internet at least once a month. Compare this to 233 million (a significant number of which is active) mobile internet users in China.
Moreover, in 2008, China overtook the US as the largest fixed broadband market in the world with 6.2 subscribers per 100 inhabitants -- the highest of any low or lower-middle-income economy in Asia and the Pacific.
In contrast, India has around 7.6 million broadband users till date. Much of China's internet success has been driven by 3G services. In India, auctions are yet to take place for 3G.
Google, on its part, is working round the situation in India by launching an SMS-based search too, and devising a phone search which involves an interactive voice response facility which throws up results. But that's a compromise.
India needs to do a lot more before global companies view it as a better option than China for business.