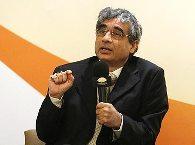 HR audit, Strategic Training Unit, leadership development - SBI is doing all that it takes to be an employer of choice, says Shyamal Majumdar.
'Employer of choice' is not a branding that the country's largest bank is used to. But it finally happened last month when the State Bank of India (SBI) figured in the list of the top 10 employee-friendly Indian organisations in a Business Today survey.
It was a surprise as the hurdles were many. The public sector legacy means that the SBI management's hands are tied. The bank can pay only a fraction of what competitors do; promotions are still largely time-bound; long rural stints are a must; and recruitments are time-consuming - reasons that may be enough for critical talent to head for the exit door.
N Raja, deputy managing director of SBI, says a public sector bank has to learn to live with the constraints as its mandate is much beyond just making profits. But the attrition level, he says, is still well within single digits, though it's something the bank is determined to bring down.
The bigger challenge, he says, is to attract the right kind of talent in specialised functions that SBI has got into: Private equity, treasury, risk management, general insurance etc.
For example, the bank has been looking for a chief economist for some time now. But the available pool is small, and though the right candidates are enthused by the challenges that the job offers, the remuneration is a problem as SBI just can't match competition.
But the bank is fighting back, and how. Even with a large employee base of over 200,000, business per employee has gone up from Rs 2.99 crore (Rs 29.9 million) in 2005-06 to Rs 5.56 crore (Rs 55.6 million) and profit per employee has more than doubled from Rs 2.17 lakh to Rs 4.74 lakh.
The process started when soon after taking charge, Chairman OP Bhatt held an offsite in Amby Valley, which resulted in documenting "The State of the Nation" - the bank's strategy paper. Employees were then asked to document their vision for SBI. This set the ball rolling for the mindset change.
Earlier, review meetings started with how SBI was losing market share to ICICI Bank and HDFC Bank. That changed to what SBI can learn from them and how it can beat them. But the idiom now is how SBI can hold on to its lead.
Raja says the mindset change is part of a carefully-crafted strategy that began with "Parivartan" (a 100-day programme to increase the communication skills of employees) and "Citizen SBI" - mammoth HR exercises that covered each of the 200,000 employees.
Last month, SBI did an HR audit - a first in its long history - and the feedback ranged from non-transparent promotion policy to rigid transfer rules. The bank brass is now burning the midnight oil to figure out how to redress these grievances.
The bank has also just set up a Strategic Training Unit (STU), monitored by Raja and headed by a chief general manager, so that training gets the due it deserves. The focus now is on how to improve the course content and the quality of faculty at its training institutes with outside help, if required.
The STU is doing several other firsts. Since leadership development is a focus area, SBI has tied up with the Indian School of Business to prepare a course module for chief managers and deputy general managers.
"They are good, but the idea is to make them better," Raja says. The duration of the course will be six months, in phases. The bank has also tied up with Duke University of the US, a leading executive education institute, for giving leadership training to general managers and chief general managers.
Another initiative of the STU is setting up of an elaborate e-learning platform. The bank offers 130 courses on its intranet at present, but the problem is that only 2,000 employees can log in to the system concurrently. The idea now is to have customised courses for each level of employees who can take online tests as well. The platform will be ready in six months, Raja says.
There's more. Apart from the 120-odd B-school graduates (not the IIMs) that it plans to recruit for highly-specialised functions, SBI for the first time has recruited 500 Scale-II managers directly (probationary officers join in Scale-I after two years of training) for functions that require specialised knowledge. So, the overall knowledge levels of its officers are being scaled up gradually.
Raja agrees the pay scales are still not enough to attract top B-school graduates, but says that SBI doesn't fare badly if overall cost-to-company (CTC) is taken into account. For example, CTC of a probationary officer is Rs 4.8-5.2 lakh if other facilities like free housing, medical reimbursements, furniture allowance etc are considered.
That doesn't sound convincing enough as the gap with its private competitors on cash in hand is still very wide. For example, according to a recent advertisement, the bank is offering Rs 8.25 lakh per annum CTC for the post of chief manager (Risk Management System), the eligibility being that the person should have a minimum of 10 years experience. It's certainly doubtful whether the money is enough to attract talent.
Overall, the elephant may not be dancing as yet, but it is surely shaking its leg to be in tune with the changing world.
Image:
OP Bhatt, Chairman, SBI.
Photograph:
Reuters