A former deputy governor of the Bank of England, Howard Davies was instrumental in formation of the Financial Services Authority, UK's financial sector regulator, in 1997. He served as chairman of FSA till 2003 and is now director of London School of Economics & Political Sciences. In an interview with Business Standard, Davies says a tax on banks' balance sheets to create a fund for future potential support is much more workable than a Tobin Tax. Excerpts: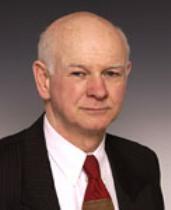 The Volcker Rule being discussed in the US proposes to restrict banks' participation in hedge funds and private equity as well as curbing trading activities. Do you see something similar happening in Europe?
I don't know if that will happen in the US, but I don't think it will happen in Europe. I don't think European governments are persuaded that the kind of restriction that the Volcker rule proposes is appropriate to their circumstances. European banks did not face the same kind of problems as American banks, so why have the same solution.
What is more clear is that we will have to have a different approach to capital and that requires an international agreement. There is a proposal before the Basel Committee which is being discussed at the moment. Personally, I think that's the most important thing, because it is more important to get the capital calculations correct rather than have restrictions on what one can do.
What about exotic derivatives and structured products?
At the moment, the products which caused the problems don't exist anyway. The problem is that there is too little securitisation at the moment. The securitisation market is pretty much dead. And, yet, if we are going to have enough credit for the expansion of the economy, some securitisation is required because banks will not be able to hold all that on their balance sheets. The other thing that needs be done is to bring some of the more exotic instruments to exchanges to increase transparency. Then, of course, changes to bankers' bonuses and the way they are structured will probably be helpful.
Do you support Tobin Tax?
I think it is relatively unlikely to get agreed upon internationally. What is more likely is that there will be some kind of a balance-sheet tax, which could be used to pay back past support and create a fund for potential future support. That is more logical in that it will be balance sheet-related and when it comes to supporting institutions, the size of balance sheets is more relevant than a tax related to transactions. It will also increase stability in the system. The trouble with Tobin Tax is that it is not clear which idea is being looked at. The original proposal was driven by the idea that it should be a tax to fund economic development. It was not driven as a way of disciplining the financial system. Personally, it is unlikely to be feasible, so I'm not very sympathetic towards it.
What did India do right so that it wasn't affected by the crisis?
There are a number of factors that helped India remain relatively unscathed. Some of them are to do with RBI and some of them are to do with the Indian economy. Clearly, some of the restrictions that RBI and Sebi maintained were helpful. India was quite cautious about derivatives, securitisation and bank capital.
In addition, India did not have such a heavy exposure to international trade. It had reasonably good domestic savings, had a reasonably good fiscal policy in comparison to the UK and, of course, the strong growth dynamics.
How excited is LSE about the Foreign Educational Institutions Bill, which was recently approved by the Cabinet?
We are unlikely to set up a campus here. We have decided not to set up overseas campuses because our view is that overseas campuses don't really work for social science institutions. A social science institution is just a community of scholars. We don't really have laboratories or research centres. So, trying and replicating that in another country would be very difficult.
But we have a clear international strategy which involves selecting a small group of partners with whom we do research collaborations and also teaching programmes and double degrees. Those are the sort of things we would be looking to do in India. We already have a research collaboration with Tata Institute of Social Sciences.