Bangalore-based Sobha Developers had a two-fold rise in its net profit to Rs 34.3 crore (Rs 343 million) in the April-June quarter. Revenue rose by 78 per cent to Rs 319 crore (RS 3.19 billion) during the period. J C Sharma, Managing Director, spoke to Business Standard on the revival in demand and the company's growth plans. Excerpts: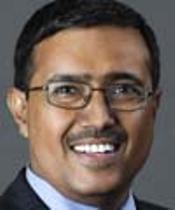 Sobha has plans to monetise land worth Rs 200 crore (Rs 2 billion) during this financial year. During this quarter, you monetised around Rs 5 crore (Rs 50 million) of land bank. Was it to reduce your debt component?
Offloading land parcels is part of our strategic sale agenda. We are not offloading any on lower price; realisation is higher than our usual enterprise. Our debt to equity ratio was 0.81 by the end of June, with a total debt of Rs 1,450 crore (Rs 14.5 billion). We want to reduce the debt book to Rs 1,000 crore (Rs 10 billion), with a leverage of 0.5 times by the end of this year.
How is the overall demand scenario in the residential segment?
Demand for residential property is sound and is expected to see an upward trend in the medium term. Another healthy aspect is that present growth is end user-driven than investor-driven. As far as hikes in property prices are concerned, the scenario is more confined to Mumbai and the National Capital Region market. Bangalore has seen little or no changes in the price front in the last quarter. We have not hiked prices in recent times.
How many new launches are you planning in the rest of this year? Will there be no hike in prices for all these?
We launched two new projects of 1.57 million sq ft in the April-June quarter and have a target of launching 8 million sq ft during this fiscal (year). We aim to sell 3 million sq ft of space during this financial year. We may hike prices of our new launches on the back of higher commodity prices and wage pressure.
How are things in the contractual business?
We have 4.45 million sq ft to be delivered over one to one- and-a-half years and fresh committed orders of 6.75 million sq ft from Infosys Technologies. While operating margin in the real estate business stands at 30 per cent for the company, it is 15 per cent for contractual business.
In the recent past, RBI has raised the repo and reverse repo rate. With hardening of interest rates, banks may follow with a rise in lending rates. Will that impact demand?
Banks are less likely to raise lending rates now; they will concentrate on hiking the deposit rate. Further, the cost of funds for banks is still not high enough to put pressure on lending rates. And, a home loan rate within single digits will have no impact on the demand side.