With annual sales of about $19 billion, US-based Bristol-Myers Squibb is among the top 10 drugmakers globally.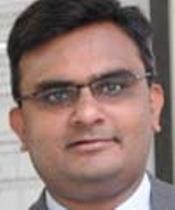 Since 2004-05, when it started its second stint in India, after exiting in 1983 due to the then absence of product patent protection, it has been increasing its focus here. BMS has one of its biggest research facilities outside the US in Bangalore and is conducting 35 clinical trials within the country.
It has also expanded its sales force from 50 to 300 over the past five years and aims to become a leader in all therapeutic segments. Alok Sonig, managing director of the India arm, talks to Business Standard about the company's plans for the next five years. Excerpts:
How do you see the five years of product patent regime?
It has been very satisfying. We have been able to launch our global pipeline of 10 products in India. Half of them enjoy patent-protection and, except in one case, there is no generic competition. The one we have is a case of patent infringement, where a generic firm has introduced its version of Baraclude (entecavir). We are fighting that in the court of law. Our focus is on oncology, diabetes, pain, anti-infectives and virology.
Are you following a differential pricing regime for India?
Yes. For example, for our diabetes product, Onglyza (saxagliptin), which we launched in March, the price is a fifth of that in the United States. Similarly, we give one dose of Baraclude, a chronic leukemia (cancer) medicine, free for every two purchases if the patient is poor. So, it's a one-third price reduction.
What is your India growth plan? Any time frame to reach that level?
Our vision is to be consistent with the focus of our global company. We have declared 10 diseases as our areas of focus and we need to be leaders in all these areas. Over the next two years, we hope to commercialise six, and by 2020, we hope to be leaders in each of the therapeutic areas we operate in.
Emerging markets, including India, contribute just four per cent of your sales today. What is the growth potential of these regions?
Last month, BMS carved out a special group, an emerging markets group for Brazil, Russia, India, China and Turkey, as we have significant growth ambitions for the region. As percentage of sales, we want this region to contribute 10 to 15 per cent of our global sales by 2015.
As an indication of our growing interest in India, our global CEO, global R&D head, emerging markets head and philanthropy head are all scheduled to visit India this year. If you look at our products, most are innovative ones and have been introduced across the world. So, it is fair to say that India is amongst the initial markets to launch those products. In some cases, India is the second market after United States. It is a signal to the Indian market as to how committed we are on India and how quickly we intend to commercialise our products here.
How important is India in terms of manufacturing?
We have a product outsourcing alliance with Emcure for virology products. We evaluate manufacturing from a third party based on our needs and the manufacturing capabilities in India. As of now, it is only Emcure.
Will BMS go for a Piramal-Abbott kind of a deal? How do you see acquisitions, alliances, consolidations happening in Indian pharmaceuticals?
We have done acquisitions and alliances globally. However, the key to alliances is innovation. In India, we already have significant investment in research. BMS Biocon Research Centre was set up in collaboration with Biocon in 2007. So, we believe in strategic alliances built around advancing innovation.
Will foreign multinationals take over the entire Indian pharma landscape in the near future?
Companies that truly focus on the needs of patients and address the need of India, and the ones that focus on innovation, will continue. We have always said that good quality generic companies are needed and we need to co-exist in the system. Both have their place in meeting the unmet needs of patients.
There is a sense that patent protection could be limited to those products that are locally manufactured. Do you see this as a serious issue?
I don't think that's an issue. The ability to import or locally make the products is linked to the business model. We are committed to have our products here. Other issues will go.
Any major recruitment drive planned?
There are about 400 scientists at BBRC. Our sales force has increased to 300. In addition, we have outsourced several activities to India, thereby generating more jobs here. For instance, we have a dedicated global pharmacovigilance centre operated by Accenture in Chennai, where they have 600 dedicated headcounts on the job. Similarly, IT, financial services and global biostatics, back-end, are all offered by Accenture, Bangalore. That is another 300 dedicated headcounts. So, investments in high-end talent in India will only increase. We will do more clinical trials, introduce more products and recruitments are bound to happen.