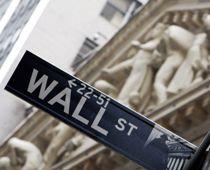 The bailed out fat cats on the Wall Street woke up to stringent compensation norms this year sans hefty bonuses, as the Obama regime cracked down on excessive risk-taking ways of financial chieftains.
After extending billions of dollars to protect themselves from the economic turmoil, the US moved to arrest the trend of exorbitant pay among the nation's big entities like Citigroup, Bank of America and American International Group.
Mirroring the extravagance on the Wall Street, nine leading American banks paid more than $32 billion to its employees in 2008.
These payouts came, even as they received $175 billion of taxpayers' money, revealed the report from the New York attorney general Andrew M Cuomo.
Thanks to President Barack Obama's pay czar, the talks of billions of dollars of compensation have given away to unprecedented pay caps and even 'say on pay' rights for shareholders.
Last week, Goldman Sachs -- one of the best performing banking giant-- announced that annual bonus for its top 30 executives would be in stocks, reversing the practice of huge cash rewards. Echoing the public anger on massive Wall Street pay, the American president recently described some banking executives as fat cats.
On the other hand, a handful of CEOs like Vikram Pandit, the chief of Citi -- the recipient of $45 billion bailout money -- continues to take a base salary of just $1.
As Cuomo put it in his report on bank bonuses, there is no clear rhyme or reason to the way banks compensate and reward their employees.
". . .even a cursory examination of the data suggests that in these challenging economic times, compensation for bank employees has become unmoored from the banks' financial performance".
Earlier this month, the US pay czar Kenneth R Feinberg capped the cash salaries of top executives at bailed out companies Citi, AIG, General Motors and GMAC, to $500,000.
The curbs would be applicable for the 26th to 100th highest paid employees at these rescued entities.
This follows the 50 per cent pay cut imposed by Feinberg on top 25 executives at the four firms in October. Tightening the compensation rules, the US has also proposed clawback clause for incentive pay and is directly linked to long term results of the company.
This year, Goldman Sachs' top 30 executives including its CEO Lloyd Blankfein would be getting bonuses in stocks and the same cannot be encashed for five years.
The move is likely to become more of a Wall Street trend than exception, in the backdrop of tough regulations on compensation.
Indicating that many top honchos in the US were paid much higher, a research report showed that 35 CEOs at Fortune 500 companies received a whopping 129 times their 'ideal salaries' in 2008.
The conclusions were based on a new type of theoretical analysis proposed by Purdue University researcher Venkat Venkatasubramanian, to determine fair CEO compensation. According to the Fortune magazine, Goldman Sachs CEO Lloyd Blankfein received a compensation of $1.1 million while Citi's Pandit got $10.8 million in 2008.
The chief of Bank of America, which was given $45 billion in TARP funds, Kenneth D Lewis had a pay packet of $10 million last year.
"Compensation should be tied to performance in order to link the incentives of executives and other employees with long-term value creation," US treasury secretary Timothy Geithner had said in June.
The public outrage over huge executive salaries despite the crisis ravaging many economies continues to haunt the leaders worldwide.
In a move that shocked the British bankers, UK government has called for a one-time tax of 50 per cent on discretionary bonuses above 25,000 pounds.
Similarly, France has mooted tax for bonuses amounting more than Euro 27,000.
Meanwhile, as the year of American bailouts comes to a close, the strict on compensation regulations for Troubled Asset Relief Program-funded entities too are easing.
TARP had primarily pumped in billions of dollars worth fresh capital into battered companies.
Thanks to climbing scrips and investor appetite, many banking entities like Citi and Wells Fargo have announced plans to return taxpayers' money; while Bank of America has already repaid TARP funds worth $45 billion.