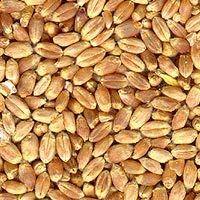 The government said on Tuesday prospects of winter-sown crops look good but expressed concern over rising prices of essential items following decline in output due to drought and subsequent floods.
"We are worried about rise in food prices due to shortfall in summer production . . . (However) rabi sowing prospect is good," minister of state for agriculture K V Thomas said on the sidelines of a function organised by the Indian Agricultural Research Institute in New Delhi.
He stressed that the country would be able to meet the target of increasing wheat production by two million tonnes in 2009-10.
Already, the government has projected a dip in the production of summer foodgrain by 21 million tonnes, triggering fears about further price rise.
Prices of pulses, especially tur, have gone up by 50 per cent to Rs 90 a kg in the past six months while sugar rates have almost doubled to Rs 36 a kg in the last one year. Rice has become dearer by 25 per cent in the last five months.
The minister said that the states must clamp down on hoarding with renewed focus to contain price rise.
"Hoarding of food items should be stopped and the states should act accordingly." As prices of essential food items like pulses and sugar skyrocketed, the Centre earlier blamed hoarding for the price rise and directed states to counter it more effectively.
Commenting on the protest by farmers against the 'low' benchmark price of sugarcane, the minister said, "The government will address concerns of sugarcane farmers. A solution will soon be reached."
Food and agriculture minister Sharad Pawar met sugar millers in Uttar Pradesh on Tuesday to sort out the contentious issue of cane pricing.