India Inc's overseas shopping spree has dipped to a four-year low of $27.3 billion so far this year, but a possible acquisition of LyondellBasell by Reliance Industries would be one of the largest ever by an Indian company, according to deal tracking firm Dealogic.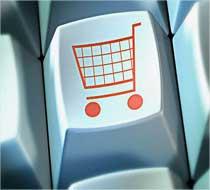 "Indian acquisitions have dropped to $27.3 billion in 2009, down 37 per cent compared with the same period last 2008, and the lowest volume since the same period of 2005," it said.
The report says that RIL's $12 billion acquisition bid for the bankrupt petrochemical firm LyondellBasell will be one of the largest acquisitions by an Indian firm abroad.
On Saturday, RIL said it had offered more than $12 billion in cash to acquire a majority stake in the world's third largest petrochemical group LyondellBasell Industries.
"Reliance Industries' bid for LyondellBassell would be the second largest since the Tata Group bought the Corus Group for $13 billion in October 2006," Dealogic said.
If the deal materialises, it would be one of the largest international acquisitions by an Indian company and would create a global energy and chemicals powerhouse.
Cross border acquisitions account for 43 per cent of all Indian acquisitions in 2009 so far. So far this year this is the first major announced overseas acquisition by a domestic firm.
Next in line in terms of acquisition volume after the Tata's Corus deal was by Aditya Birla group firm Hindalco's $6 billion Novellis acquisition.