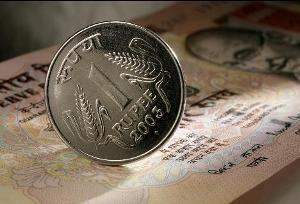 Rising inflation and a possible interest rate hike are key concerns for investors in India, with 40 per cent of them willing to reallocate their investment portfolio to beat inflation, a survey by Dutch financial services firm ING said.
Eighty-three per cent investors in India expect inflation to rise in the near term, while 64 per cent of those surveyed by ING said they expect domestic interest rates to go up in the October-December quarter.
"Forty-two per cent of Indian investors have not decided what to do to beat inflation, but 40 per cent will reallocate their investment portfolio and/or invest more to beat inflation," the survey titled 'ING Investor Dashboard Sentiment Index for India' said.
Although investors were optimistic about the stock market, stocks seemed to have lost their appeal when it came to battling inflation, ING said.
"Popularity of mutual/managed funds and unit trusts as tools to beat inflation has also declined. Most investors in India appear to prefer investing in property and gold instead to hedge against inflation," it added.
Indian investors felt their household financial situation had sunk 19 per cent in the third quarter of 2009 from 76 per cent in Q2, the survey found.

ING said that investors had become cautious and realistic as only 47 per cent expected India to meet or exceed its GDP target of 7 per cent this fiscal, even though the country remained the most optimistic market in the region.
However, Indians continued to remain bullish about the local stock market and expected sectors like energy,technology, telecom and infrastructure to lead the growth when the global economy bounced back, the survey said.
"They also remain bullish about the local property market and expect residential real estate prices to further rise by8.5 per cent in Q4 2009," ING said.
The survey also found that 65 per cent investors in India preferred to do their own long-term financial planning instead of relying on advisors.
"This contrasts with developed Asian markets like Australia where investors pay a fee of between $1,000-5,000 to advisors seeking their help to make a financial plan for themselves. This highlights a huge need and an opportunity for the development of financial planners in India," ING Investment Management India managing director and CEO Navin Suri said.