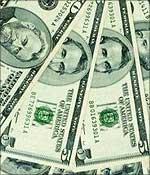 India Inc seems to have regained its deal-making appetite with merger and acquisitions so far this year nearing the $50 billion level -- already over three times the total for entire 2009.
There were M&A deals worth about $16 billion in 2009, down from close to $40 billion in 2008.
Indicating that deal valuations are also witnessing a revival in line with the recovery in stock markets and overall economy, the value of M&A deal has risen despite a decline in the number of transactions.
According to data compiled by research firm VCCEdge, the M&A deal value rose nearly five-times to $5.4 billion in July 2010 alone, from $1.1 billion in July 2009.
Between January and July, the cumulative M&A deal value has touched $49.7 billion, as compared to $16.3 billion in the whole of 2009, VCCEdge said in its monthly deal report.
There have been 411 M&A deals so far this year, down from 453 deals seen in 2009, the report noted.
July also saw fewer deals at 42, as compared to 47 in July 2009.
However, when compared to June 2010, a substantial drop was seen in both the deal value and volume.
The deal value fell by 62 per cent and the numbers went down by 34 per cent. Indian companies had announced 64 M&A deals in June 2010 with a total value of nearly $14.1 billion.
The biggest month in terms of M&A deals so far this year has been March, which saw 72 deals worth a total of $14.35 billion.
VCCEdge further pointed out that the number of domestic deals decreased from 26 in July 2009 to 21 in July 2010. But the value of domestic deals went up to $2.03 billion last month, from $282 million in July 2009.
In terms of volume, the number of outbound deals fell from 12 in July 2009 to eight in July 2010, while there were eight inbound deals in each of the two months.
The value of inbound deals still rose sharply year-over- year to $2.01 billion in July 2010 from $744 million.
The average deal size also rose to $216 million last month, from $61 million in July 2009.
VCCEdge report noted that energy, healthcare and materials were the most targetted sectors in July 2010, with each witnessing deals worth over $1 billion.
The month's biggest deal was Reliance Natural Resources Ltd's merger with another Anil Ambani group firm Reliance Power in an all-stock deal valued at $1.56 billion.
The top five deals alone accounted for 88 per cent of total M&A deal activity in July 2010, VCCEdge said.
These included sale of Fortis Healthcare's 25.37 per cent stake in Parkway Holdings for $1.12 billion; Japanese major JFE Steel's $1.03 billion purchase of 14.99 per cent stake in JSW Steel; ABB's $965 million buyout offer for ABB India and Piramal Diagnostic Services' $128 million sale to Super Religare Lab.