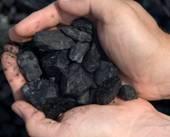 Union coal minister Shriprakash Jaiswal said the government will divest 10-15 per cent of its stake in Coal India in the next six-months.
"The process has already started and something between 10-15 per cent of government stake could be divested in the firm."
Jaiswal told reporters on the sidelines of the ICAI awards ceremony in Mumbai on Sunday night.
Coal ministry officials along with senior officials from Coal India and department of disinvestment would meet capital market regulator Securities and Exchange Board of India this month to take forward the process of listing the public sector unit.
At the forthcoming Budget, Jaiswal said the last six budgets prepared by the Congress-led United Progressive Alliance government has been overwhemling and the coming Budget would also satisfy the people.
"All the last six budgets were beyond the expectations of the common people and this year too, I hope that it will be able to meet the expectation of the country," he said.
On the coal sector, Jaiswal said he expected a 7-8 per cent annual growth rate as against a mere 3 per cent in developed nations.