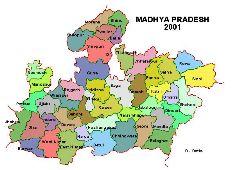 Terming the move to introduce Bt brinjal as a 'conspiracy' by multi-national corporations, Madhya Pradesh government said on Thursday it would not allow GM crops and would pass a legislation, if necessary, to ban them.
Agriculture being a state subject, the Centre could not impose its policy on states, Madhya Pradesh agriculture minister Ramkrishna Kusmaria, who was in Thiruvananthapuram to attend a two-day national meet on genetically modified crops, told PTI.
On the recommendation of Genetical Engineering advisory board to introduce Bt brinjal in the country, he said no independent study on the issue had been made and 'all reports in favour of the GM crop are biased'.
Introduction of Bt brinjal is a first step in monopolising the agriculture and farming segments of the country by MNCs, Kusmaria said.
Once Bt brinjal is allowed, more GM crops would make their way into the country, Kusmaria said, adding that they would not only destroy traditional seeds but also would have 'adverse impact' on environment, animal and human health.
Explaining the 'adverse effect' of Bt cotton that was introduced in Madhya Pradesh a few years ago, he said with the passage of time, people in the area under Bt cotton cultivation are raising many health and environment-related issues.
Noting that India is the centre of origin of Brinjal and over 2,500 varieties of the crop exists in the country, he said as per United Nations biodiversity charter, GM crops should not be allowed in places of centre of origin.
In Madhya Pradesh, over 250 varieties developed by the local communities over centuries were cultivated in about 16,000 hectares, Kusmaria said, ''We grow some of the finest quality Brinjal with market and consumer preferred traits. As Brinjal is grown by small and marginal farmers in very small holdings, once multinationals enter the field, these small farmers have to fully depend on them for seeds,'' he said.
Madhya Pradesh government would take the initiative in building a common platform of states that oppose GM crops and formulate a strategy to resist the Centre's move, he said. On Left parties opposition to GM crops, he said BJP's policy was against GM crops.
'There is no politics in this. The question here is the existence of our farming system and agriculture sector'. Besides Kerala and Madhya Pradesh eight other states have openly opposed the introduction of Bt Brinjal in the country, he said.
Kusmaria said BJP would organise protest inside and outside Parliament if the Centre went ahead with GEAC's decision.
However, he said 'we are confident that the Centre will not take such a decision that will antagonise states'.
Meanwhile, the national meet on 'GM crops' that concluded in Thiruvananthapuram on Wednesday in its declaration said India should not allow commercial culivation of Bt Brinjal and genetically modified crops and country should be kept free of GM crops and food.
The declaration said 'there is more than enough evidence to show that GM crops such as Bt Brinjal will have serious impact on biodiversity, agrobiodiversity, farmer control of seeds, traditional knowledge systems of farming and safety of people's food and health'.