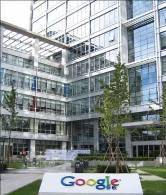 China on Friday rejected US criticism of its Internet censorship as "unreasonable" and warned Washington against harming bilateral ties on a row over Google's threat to quit the Chinese market.
The US should respect facts and stop unreasonable accusations on China in the name of so-called Internet freedom, Foreign Ministry spokesman Ma Zhaoxu said while commenting on Secretary of State Hillary Clinton's demand that Beijing lift restrictions on citizens' use of the Internet.
"The U.S. side had criticised China's policies on Internet administration, alluding that China restricts Internet freedom.
We firmly oppose such words and deeds, which were against the facts and would harm the China-US relations," Ma said in a statement posted on the ministry's website.
In a major policy speech on Internet freedom in Washington, Clinton on Thursday reiterated US support for "a single Internet where all of humanity has equal access to knowledge and ideas".
She also asked China "to conduct a thorough investigation of the cyber intrusions" revealed by US Internet giant Google and for "its results to be transparent". "We urge the United States to respect facts and stop using the so-called Internet freedom issue to criticise China unreasonably," Ma said.
The Chinese constitution protects the citizens' freedom of speech, he said. China has its own domestic situation and cultural traditions, and it accords with the world's common practice that the country administers the Internet according to its laws and policies, the spokesman said.