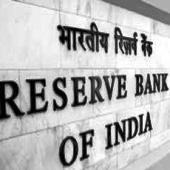 Aiming to discipline the financial sector, the Reserve Bank of India on Friday proposed slashing salaries of chief executive officers and directors of private banks on poor showing and limiting increases to 15 per cent.
The draft regulations on compensation of private banks, based on sound risk management and productivity linked principles, comes within days of the US Congress passing a major financial reform bill to discipline firms on Wall Street.
Interestingly, a finance ministry panel has only this week recommended better pay for chiefs of public sector banks.
Executives of state-run banks are perceived to get salary packages way below that of their private sector counterparts.
The country's largest private sector bank ICICI Bank's chief Chanda Kochhar got a remuneration of Rs 1.73 crore (Rs 17.3 million) in 2009-10, as against market leader and state-run lender SBI chief O P Bhatt's Rs 26.51 lakh (Rs 2.65 million).
As per available data for fiscal year 2009-10, the number of top executives at private sector banks getting remuneration in excess of Rs 1 crore (Rs 10 million) a year is more than that of their counterparts in any other sector.
As per the latest data, about 25 private sector bank top executives, including chiefs of ICICI Bank, HDFC Bank, Axis Bank, Kotak Mahindra Bank and DCB, figured among the 200-odd such persons during the year ended March 2010.
While the government fixes the salaries for public sector bank chiefs, the private banks need a clearance from RBI for remuneration of their top executives, but currently there is no cap.
On its part, RBI proposed limiting annual salary hikes of CEOs or wholetime directors of private banks to 10-15 per cent, besides a provision for slashing remuneration in case of poor financial showing.
The proposals were part of the draft regulations on compensation of private sector, local area and foreign banks and are significant given the fact that high salaries and bonuses of bankers (despite their institutions faring badly) were blamed for the 2008 global financial meltdown.
"In case of wholetime directors (WTDs)/CEOs, the annual increase in fixed pay should not be generally more than the range of 10-15 per cent," the draft said.
In the draft, the RBI said guaranteed bonuses are not consistent with sound risk management or productivity-linked principles and proposed that they should not be a part of the compensation plan.
As such, bonus should only be given for hiring new staff and be limited only to the first year, the draft said.
However, this payment should be in the form of employee stock option only, since advance payments would create 'perverse' incentives and promote undue risk taking.
The RBI, however, suggested autonomy for private sector banks for paying perquisites to the senior staff in line with the existing practices.
The central bank also proposed that private sector banks must ensure that there is a proper balance between fixed pay and variable pay.
"At higher levels of responsibility, the proportion of variable pay may be higher. The variable pay could be in cash, stock-linked instruments or mix of both," the draft proposal said.
However, deterioration in financial performance of the banks should generally lead to contraction of variable pay.
Where the variable pay constitutes a substantial portion of total pay, 40-60 per cent of this remuneration must be deferred for a minimum of three years.
A substantial portion of deferred variable pay should be awarded in shares or share-linked instruments like ESOPs and should conform to Securities and Exchange Board of India guidelines.
The remaining portion of deferred compensation should be paid as cash compensation gradually.
In case, there is negative contribution of the bank in any year during these three years, any unpaid portion of deferral compensation should be clawed back.
In case of foreign banks, RBI said, if the compensation was not properly aligned to risks or there are other lacunae, the issue would be taken up with the home-country regulator.
Private sector banks are suggested to submit a copy of their compensation policy to RBI. The draft also proposes to make it binding on private sector banks to constitute a Remuneration Committee in the Board.
Currently, the compensation committee of each of the foreign and private sector banks clears salaries of CEOs and then refers it to the RBI for its final nod, but it is not binding.
As for public sector banks, remunerations of chairmen are fixed by the government.