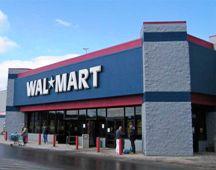 Bharti-Walmart, the joint venture between Bharti Enterprises and Wal-Mart Stores, said on Thursday it will hire about 1,100 people as part of expansion of its wholesale business by the end of this year.
The additional manpower will be brought for cash-and-carry joint venture of the two partners, Bharti Walmart managing director and CEO Raj Jain told reporters here. "I am sure we will recruit more," Jain added.
He said Bharti Retail will be expanding its retail outlets and intend to almost double into 140 from 80 odd stores now.
Bharti Enterprises and US-based Wal-Mart Stores entered into a joint venture in August 2007 and started cash-and-carry stores named 'BestPrice Modern Wholesale' last year.