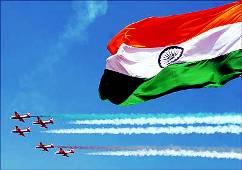 Public sector undertaking refinery companies in the oil marketing business pulled down the net profit growth of India Inc during the quarter ended March 31.
Net profits of 2,850 companies for which results are available, excluding banks and those in financial services, went up 40 per cent compared with the same period a year ago.
Excluding the refineries, the remaining companies reported a robust 71 per cent jump in net profit to Rs 86,040 crore, (Rs 860.4 billion) against Rs 50,425 crore (Rs 504.25 billion) in the previous comparable quarter.
The refining companies posted a 56 per cent drop in net profit to Rs 7,209 crore (Rs 72.09 billion), from Rs 16,235 crore (Rs 162.35 billion) during the quarter.
The refinery companies, which sell petrol, diesel, domestic LPG and kerosene below imported cost were also paid less compensation by the government.
These companies posted higher net profit in the previous year's quarter, mainly due to the bulk of compensation being received in the fourth quarter of FY09.
NET PROFIT/LOSS
(In Rs cr)
Sector
Quarter ended
Mar '09
Mar '10
% Chg
BEST PERFORMERS
Steel 
-2,298.95
7,378.74
-
Automobile 
1,443.11
4,940.29
242.34
Crude Oil & Natural Gas 
2,249.71
4,565.18
102.92
Non-Ferrous Metals 
1,293.35
3,832.71
196.34
Pharmaceuticals 
-697.14
3,365.93
-
WORST PERFORMERS
Sugar 
526.05
278.09
-47.14
Telecom Service 
3,961.89
2,132.52
-46.17
Shipping 
721.38
399.51
-44.62
Refineries 
20,840.40
12,090.38
-41.99
Cement 
2,069.06
1,652.53
-20.13
Source: Capitaline
Bharat Petroleum and Hindustan Petroleum posted an 80 per cent drop in net profit to Rs 703 crore or Rs 7.03 billion (Rs 3,628 crore or Rs 36.28 billion in last year's quarter) and Rs 758 crore or Rs 7.58 billion (Rs 5,104 crore or Rs 51.04 billion), respectively.
Indian Oil Corporation reported 16 per cent fall in net profit to Rs 5,557 crore or Rs 55.57 billion (Rs 6,623 crore or Rs 66.23 billion); it managed to control the fall in net profit growth on the back of other operating income.
Auto, steel, pharma do well
The other sectors that reported over 100 per cent growth included crude oil and natural gas, mining and minerals, non ferrous metals, automobiles, auto ancillaries, fertilisers and realty.
Steel, pharmaceuticals, entertainment, jems and jewellery and textiles sectors were also back in the black.
However, the net profit performance of refineries, telecom services, cement, consumer durables, shipping, sugar, hotels, logistics and cable companies pulled down the overall numbers.
Meanwhile, the 2,850 companies posted aggregate net profit of Rs 93,250 crore or Rs 932.5 billion in the quarter, as compared to Rs 66,659 crore or Rs 666.59 billion in the corresponding quarter of the previous year.
The net profit margin of the 2,850 firms declined to 8.6 per cent from 10 per cent in the corresponding quarter. Operating profit margins declined almost 200 bps, from 19.6 per cent to 17.8 per cent.
The refineries, however, played an exactly opposite role in corporate India's sales performance during the quarter.
The 2,850 companies reported a 24 per cent jump in sales, due to a 46 per cent rise in sales growth of the six refining companies, including Reliance Industries.
Excluding them, the sales growth of India Inc was up 19 per cent during the March 31 quarter. Some of the smart growth in the top line can be attributed to higher commodity prices and some of it to the low base effect.
Tata group companies posted robust growth in net profit by reporting turnaround during the quarter.
Twenty-four firms from the group reported combined net profit of Rs 8,115 crore or Rs 81.15 billion for Q4 of FY10, against a net loss of Rs 2,561 crore or Rs 25.61 billion in the same quarter of last year.