The country's largest lender State Bank of India on Monday said the liquidity position in the system s tight and interest rates can go up by 25 basis points in the coming months.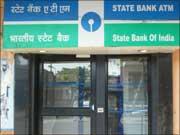 "There is an upward bias on the rates...If any bank increases it, it will be a minimum of 25 basis points," SBI chairman OP Bhatt told reporters on the sidelines of a bankers conference in Patna on Monday.
The chairman, however, clarified that the position will be clear only after the RBI monetary review scheduled for July 27. The central bank will have to draw a balance between the need to fuel economic growth and contain inflation which has crossed the double-digit mark (10.16 per cent) in May.
"There is an upward bias (in the interest rates). The position will get crystalised only after the July monetary policy, because then we will know what they are thinking of and what they want us to do," Bhatt added.
The liquidity position has tightened after the banks mobilised resources to fund telecom players which had won the bids for spectrum, besides providing for advance tax payment due by Tuesday.
Even finance secretary Ashok Chawla had admitted to liquidity crunch and had said, "the current crunch in liquidity is a temporary phenomenon and will last for two to three weeks."
The banking system had arranged funds for the 3G spectrum licence fees of over Rs 67,700 crore (Rs 677 billion) last month-end. Another Rs 38,000 crore (Rs 380 billion)-plus would go out of the system by way of payment towards the BWA (broadband wireless access) spectrum licence by June 22.
On the implementation of the base rates from July 1, Bhat said SBI is fully prepared for the new interesr rate regime.
"We have already indicated that the base rate would be between 7.5 per cent and 8.5 per cent," he added.
Under the new dispensation, each bank will have to decide a base rate and lend funds to the borrowers at the declared rate depending on his credit profile. The new system would replace the existing benchmark prime lending rate mechanism.