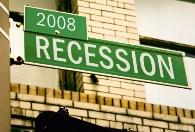 The US government's $700 billion-bailout programme, aimed to bolster the country's crisis-ravaged financial system, is projected to cost as much as $109 billion to the American taxpayers.
The Troubled Asset Relief Programme (TARP) worth $700 billion was unveiled in October 2008, at the height of the financial meltdown. Going by the estimates from the US Congressional Budget Office (CBO) released on Wednesday, the programme would cost $109 billion over its lifetime.
The figure is higher than $99 billion estimated in January. Through TARP, the US pumped billions of dollars of taxpayers' money into many companies to fight the financial crisis, which worsened after the fall of Wall Street major Lehman Brothers in September 2008.
Some of the bailed out entities have repaid the money. Among the major recipients of TARP funds were American International Group (AIG), General Motors, Citigroup and Bank of America.
As part of TARP, the Treasury Secretary has authority to purchase and hold up to $699 billion in assets at one time.
The CBO in a statement said that $344 billion of the authorised amount is outstanding or would be disbursed before TARP expires on October 3, 2010.
"(the) figure includes an estimated $45 billion, that is projected to be used for purposes not yet specified," it added.
Through the TARP's Capital Purchase Program (CPP), the Treasury bought $205 billion worth preferred stocks from 707 financial institutions.
"As of mid-February, nearly $130 billion in preferred stock had been repurchased by 70 of the issuing institutions," CBO said. As per CBO estimates, the government is expected to gain $2 billion from the CPP.
Meanwhile, AIG has received TARP assistance in two forms. The Treasury purchased $40 billion in preferred stocks of the company and also created a $30 billion preferred line of credit.
The TARP was established through the Emergency Economic Stabilisation Act of 2008 and allows the Treasury Department to purchase or insure troubled assets, in order to promote financial market stability.