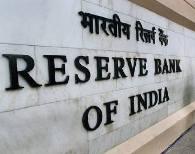 The Reserve Bank has extended the scheme for providing concessional credit to exporters for two more months till June 30, as they are still to fully recover from the demand slowdown overseas.
The facility for concessional export credit at 2.5 per cent lower than Benchmark Primary Lending Rate (BPLR) was to expire on April 30.
"The validity of the prescribed interest rate ceiling on pre-shipment rupee export credit up to 270 days and post- shipment rupee export credit up to 180 days...would now remain in force up to June 30, 2010," a RBI notification said.
The credit at a sub-BPLR rate of interest helps exporters, who are facing tough times due to the global demand slowdown. India's exports contracted 4.7 per cent in 2009-10 to $176.5 billion from $185.3 billion in the previous year.